Mission Community Market is an independent farmers' market…and SO much more!
We are a non-profit organization that hosts a community marketplace on Thursdays* in the Mission District of San Francisco.
Our open-air marketplace is made up of farmers, small local businesses, music and cultural programming, and after-school activities.
We promote family health and are creating a fun, beautiful public space for the Mission District.
We believe the greatest challenges facing the Mission today are economic security and family health.
Through the power of food, Mission Community Market presents a solution for both.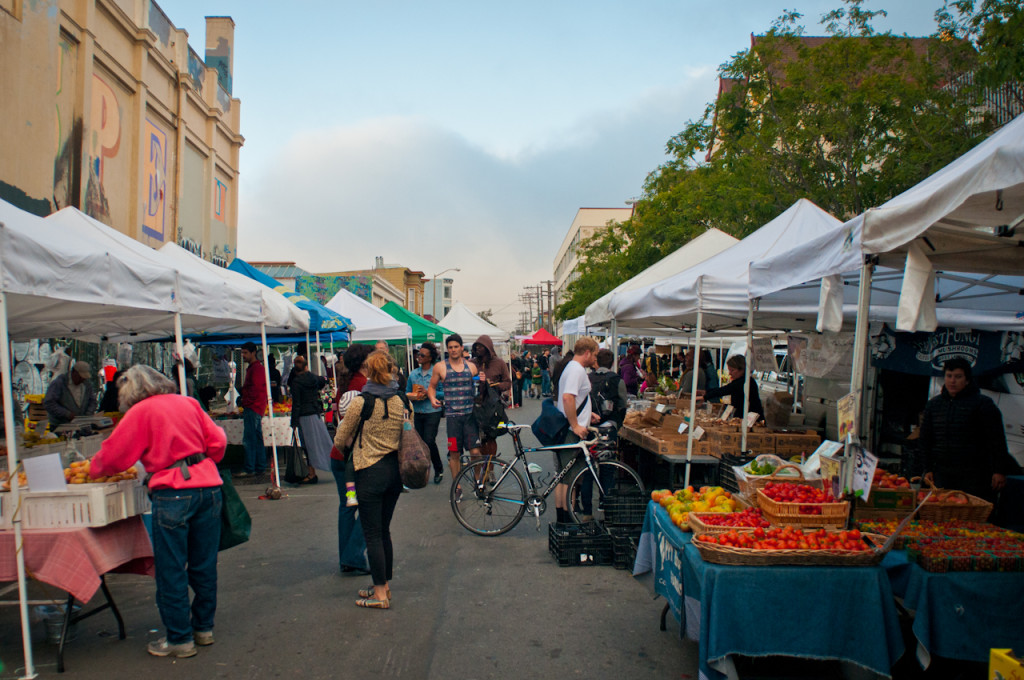 *Mission Community Market operates weekly rain or shine. MCM does not operate on Thanksgiving or other major holidays that fall on a Thursday in a given calendar year. The market is closed for a four-week break from the middle of December until the middle of January.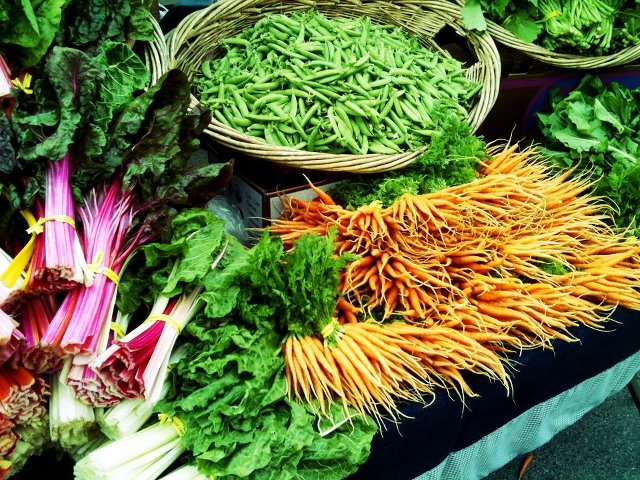 What We Offer
Farmer's Market: 30-35 local producers offering only the best healthy fruit and vegetables and handmade food products
Health Promotion: Our market revenues are reinvested into bilingual health promotion and education
Small Business Development:  MCM offers first point-of-sale opportunities to local micro-enterprises
Youth Activities: Kids can play, dance, and perform at MCM! We've offered Open Mic Nights for kids and hosted youth performers from various local organizations
Public Space: MCM has partnered with the City Planning Department and Rebar to bring you the Mercado Plaza (coming in 2015)
Pursuant to San Francisco Health Code Article 19L, Mission Community Market is a Smoke-Free Event.
Sign Up For Our Newsletter
See who usually sells at the market and apply to be a vendor.
The latest updates from the market.
Delicious recipes featuring the freshest products the market has to offer.
See who supports the market and
become a supporter yourself.
Sign up to help run the market and
meet our great team of volunteers.
Support our organization's mission.