The market does not operate on Thanksgiving or other national holidays that happen to fall on a Thursday in a given year.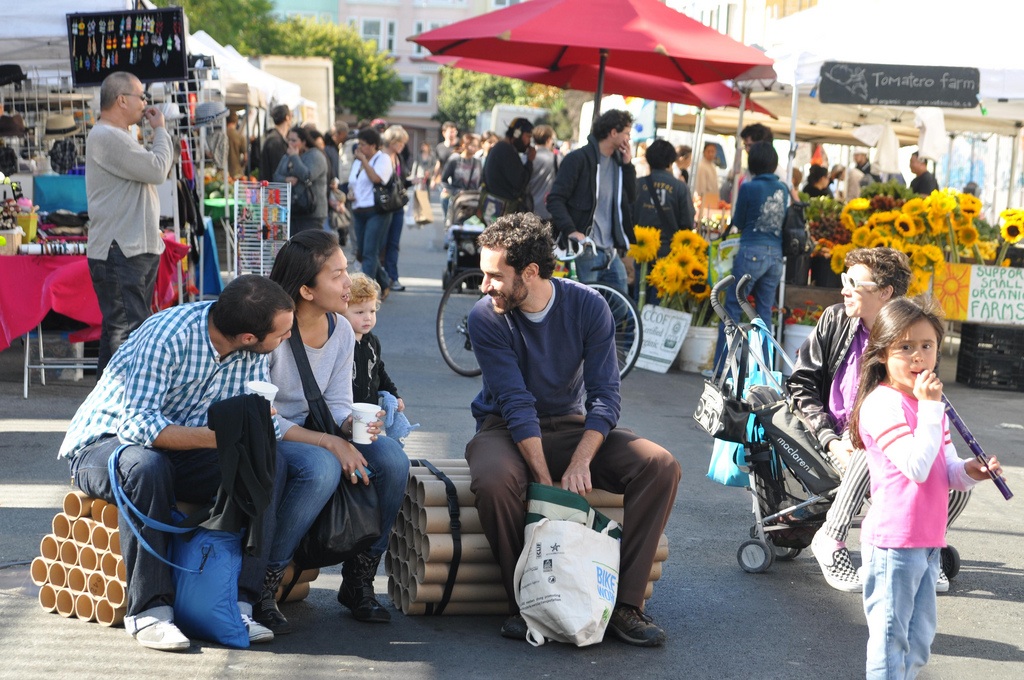 Mission Community Market is so much more than just a farmers' market.  Our open-air marketplace is made up of farmers, small local businesses, music and culture programming and after-school activities. We promote family health and are creating a fun, beautiful public space for the Mission District.
We believe the greatest challenges facing the Mission today are family health and economic security. Through the power of food, Mission Community Market presents a solution for both.
Calendar of community fundraisers, family activities, and cultural arts to serve the Mission community
An improvement district to keep the neighborhood safe and beautiful for decades
Since starting MCM has:
Founding collaborative members and supporters include:
The Mission Community Market originated from the Mission Streetscape Plan, a community-based planning process led by the San Francisco Planning Department.