Music and food bring community together like nothing else. MCM is a gathering place with both.
The Need
Emerging artists need accessible venues to perform for a variety of audiences. Youth often lack public opportunities altogether. Combined with higher costs of living, artists in the neighborhood are under more pressure to connect with others and grow their talents.
What MCM Does
Through our low-barrier, free public venue – MCM provides a critical opportunity for artists to gain exposure, develop talent and secure future gigs through our marketing support. It also provides a cross-cultural space for community members who would not otherwise see the diverse musicians of the Mission and San Francisco.
By showcasing musicians and performers on the Streetstage, MCM uses music to gather community around the diverse cultural history and artistic talents of our neighborhood. In the past MCM has worked with Community Music Center, Mission Cultural Center for Latino Arts, and Music Corps, often providing the first public gig for youth musicians. Uni and her Ukelele have also hosted kids open mic nights in the summer and fall.
We are excited to collaborate with Little Mission Studio to combine our music/artist resources to curate local, diverse, and family-friendly musicians to perform on the market stage.
If you are an interested musician, please go to Little Mission Studio and complete the Interested Musician Form!
Your Support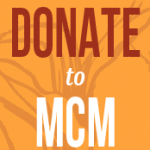 All funds raised for music goes directly to musicians playing at the market.
Apply Here if you'd like to perform
Donate Now to support local artists and MCM's music program