Meet Ane and Luke, who are newcomers to the area, but are excited to have the MCM in their backyard!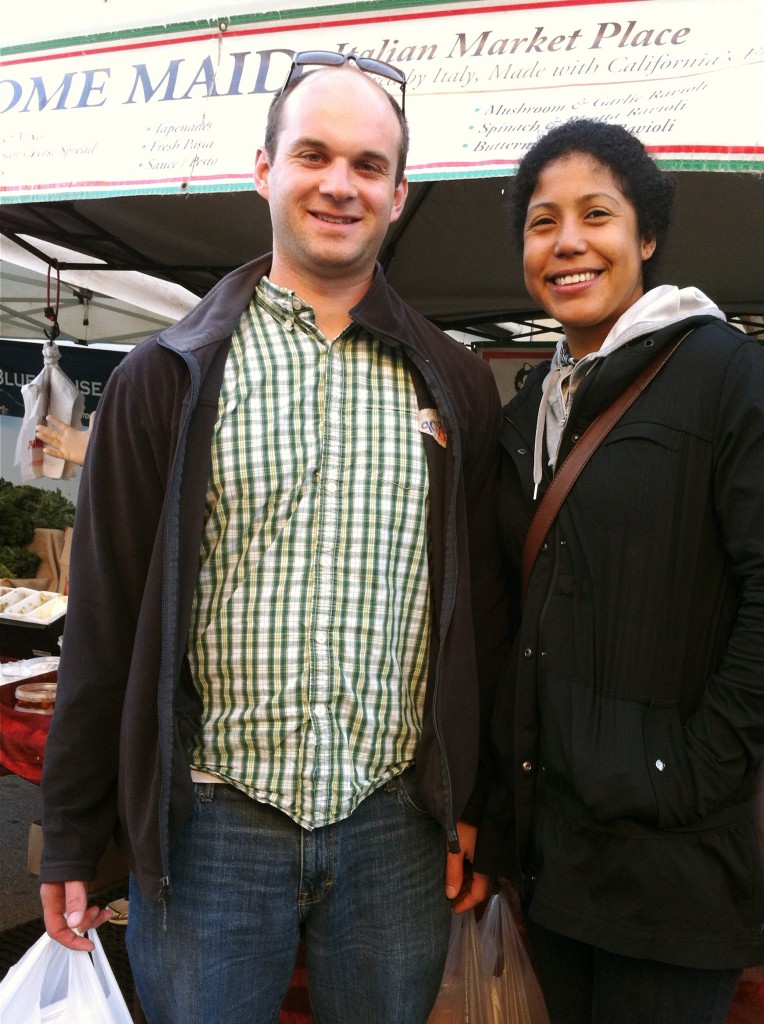 Where do you live?  In the Mission, we moved here about a month ago.
How often do you come to the MCM?  We have tried to come to the market every week since we've been here.  I [Ane] get excited about Thursdays!
What are you buying?  Today, we've bought pasta from Home Maid, oranges from Twin Girls, apples from K & J Orchards, kale from Blue House, and Broncha cheese from Achadinha Cheese Company.
What's your favorite part of the market? It depends! I think it's exciting to be able to get something to eat here, like a 4505 Meats burger, there's something to crave.  But, everything here is special in it's own way, so I can't just choose one!
What's the best-kept secret at MCM, or something you would like people to know about? We want people to know about it!  When Luke walked past and realized that the market was here, we both came back the same day to shop.  People should come check it out because it's good…. and try everything!  Every week, we pick something different and get it.  This week, we're going to eat the apples and cheese together.