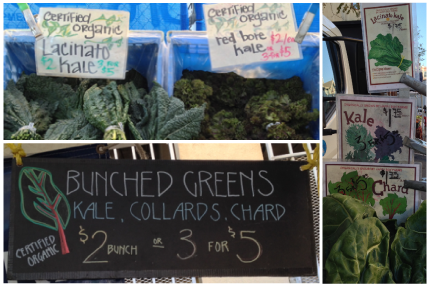 The market is a great place to stock up on organic greens! Grab a variety of healthy greens, from kale and chard to collards and dandelion greens, available by the bunch from Blue House Farm and Happy Boy Farms. And at 3 bunches for $5, it's a great deal! These farms also frequently sell spinach, lettuces, and beets, which usually contain free greens as an added bonus!
Wondering what to do with all those greens? Here is a simple recipe for a creamy, tasty soup that can be made with any combo of greens you have on hand. This is a great way to make use of any leafy goodies, even if they're approaching the end of their freshness. Made here with kale and mixed lettuces, you could substitute with one or more bunches of your choice.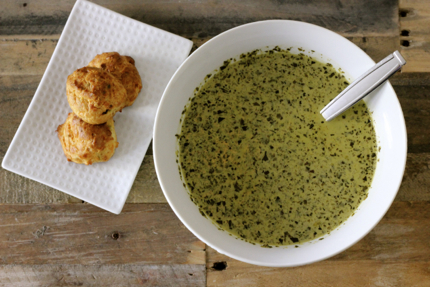 Full recipe found after the jump!