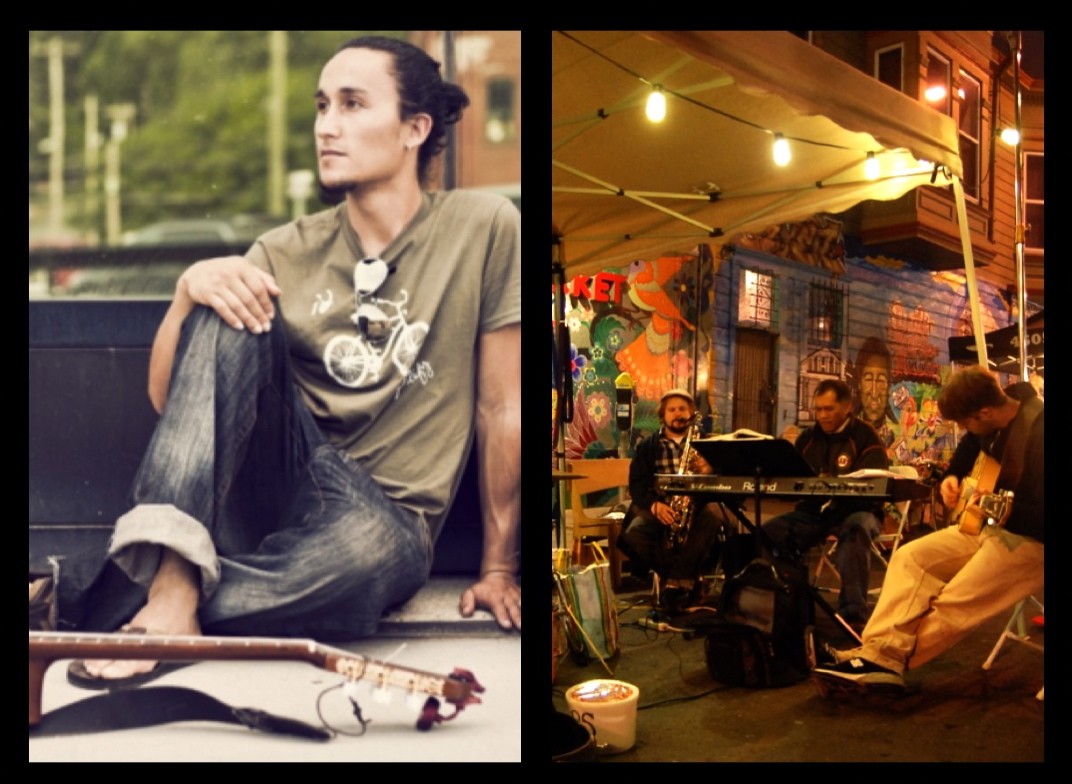 Join us this Thursday as we welcome two great musical acts to Bartlett Street. At 4pm we'll hear great tunes from Justin Ancheta, and at 6pm the 23rd Street Kickers jazz collective will take to the stage.
Justin Ancheta is a guitarist, vocalist, and composer who hails from San Francisco. Ancheta has toured in both Europe and the United States by bike and by train. His lyrics share the human power of community–who better to perform at MCM?! Ancheta's eclectic style of reggae flavored funk and jazz is infectious. His newest CD, 'Plant' is set to be released in April 2013.
The 23rd Street Kickers are a jazz collective made up of several talented Bay Area locals who love to entertain and improvise. The last time they played at MCM their infectious, cool, jazzy tunes it made for a great night! Come out this Thursday as they do it again, 6-8pm.