Highlighting San Francisco's talented musicians is an important aspect of the community at Mission Community Market. That's why MCM is excited to unveil an all-new street stage TODAY! The stage will serve as an important platform for our accomplished musicians to engage with the market and highlight their music. Get your first look at the stage below, then come see it in action tonight as local rockstars Diana Gameros and Friends, La Gente Trio, and The Paper Dolls bring it to life!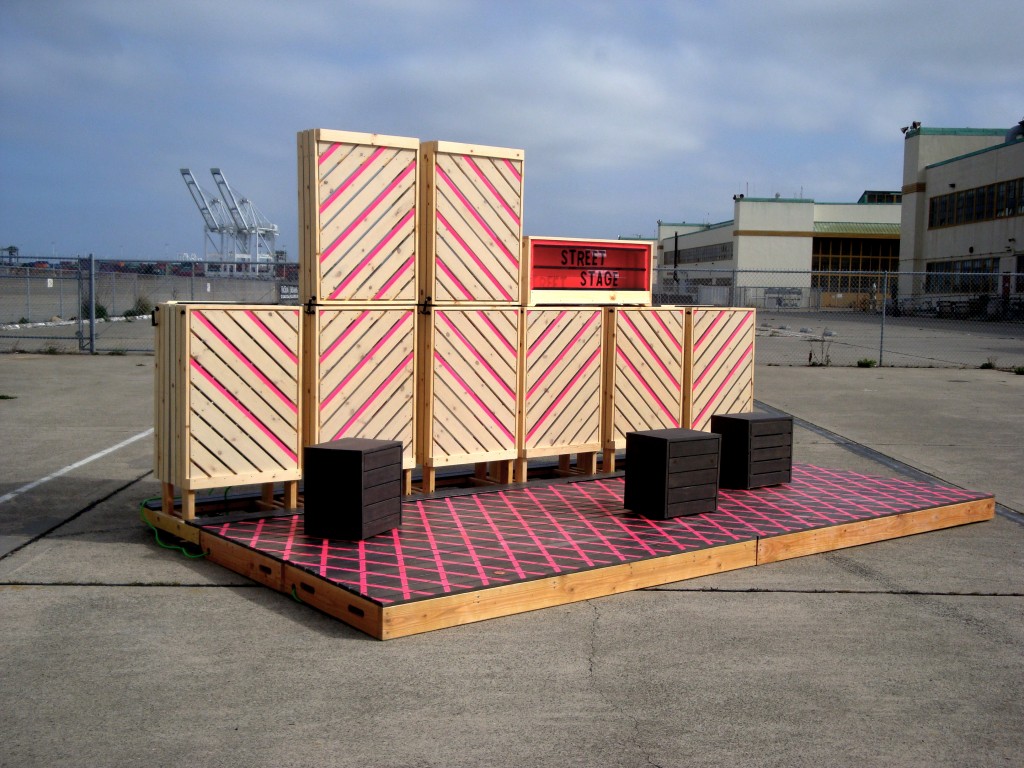 Our street stage is a new, one-of-a-kind design created by SF's street stage team, John Francis and Ross Hansen, and was built in collaboration with San Francisco's Pavement to Parks program. The new stage will carve out a space within MCM for local musicians to call their own. We are thrilled that the platform will allow for increased movement and visibility for performers at MCM. Like the prototype street stage that we debuted last year, we know that this new stage will be met with exuberance from our community of musicians, vendors, and shoppers.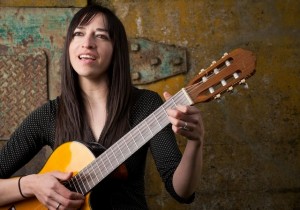 Celebrate the debut of this new stage with MCM on Thursday, as we kick off the summer with three fantastic musical acts. First, listen to Diana Gameros and Friends at 4pm. Diana Gameros is an innovative and versatile musician who writes bilingual songs of "love, longing, and hope." Her music is firmly placed in the cultural crossroads between Mexico and the independent music scene of California. If you like what you hear, check out her upcoming gig on June 14th at the SFJAZZ center, and listen to her recent debut album, Eterno Retorno.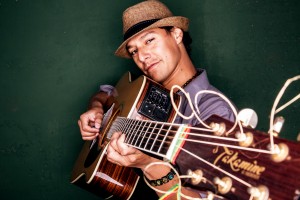 Taking the stage at 5pm is a trio from the Bay Area's beloved band, La Gente! Come listen and boogie to a high-powered musical blend of Reggae, Cumbia, Hip-Hop, Salsa, Rock, and World Music. Led by singer-songwriter Rafael Bustamarte Sarria, who is also an organizer of The Mission Arts Performance Project, the group has been heralded for transcending genres. La Gente is currently in production for their fourth studio album, and their set is sure to make everyone dance. If you just can't get enough of La Gente, check out their all-ages Carnaval show this Saturday at The Chapel!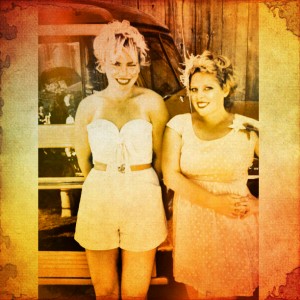 Lastly, don't miss The Paper Dolls at 6:30 pm. Playing a mixture of old and new, covers and originals, The Paper Dolls are a San Francisco Classic. The talented duo behind the band, Uni and Em Doll, bring crooning vocals, ukeleles, and glitz. Want even more Paper Dolls? Check out their upcoming shows here.
The unique design of this stage is flexible and bright––optimal for the continuously moving atmosphere of the market!  Come and help us ring in the summer with fresh produce, tasty dinner, and great music from local artists Thursday May 22nd, 4pm-8pm, at Mission Community Market!