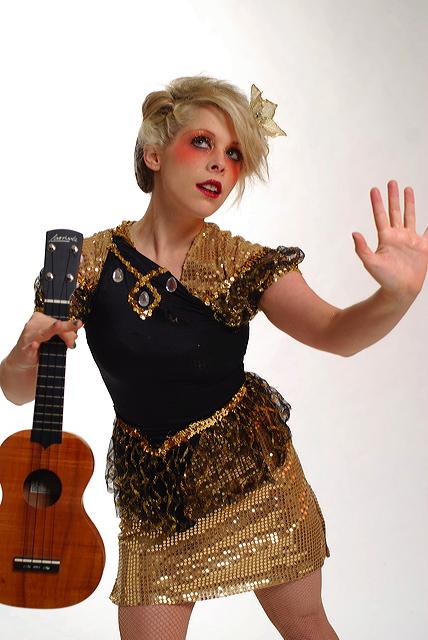 This week we are excited to welcome two great musical acts back to Bartlett Street. These performers aren't strangers to MCM, and each time they come by they leave us filled with positivity at hearing their lively music.
First up will be Uni and her Ukelele at 4pm. Uni is Heather Marie Ellison. Uni and her Ukelele began it's life in 2004 as an outlet for an already accomplished singer to self-publish and perform original work independently. Since that time Uni has released three full albums, numerous EPs, collaborations, and a covers album ranging from lo-fi indie pop to melodic strings to rock. Uni's sound has been described as eclectic, infectious pop, and not your usual Ukulele fare. Recipient of the SF Weekly Music Award, Uni has toured all over the USA and Canada, Europe, Australia and New Zealand and has been the subject of celebrated festival Documentary  "The Mighty Uke."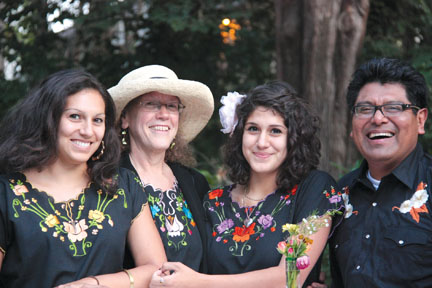 We will also welcome La Familia Peña-Govea this Thursday at 6pm. As a bandleader, arranger, trumpeter, accordionist, vocalist, and recording artist, Miguel Govea offers some of the best Latin music in the Bay Area. For the last 25 years, he has led and accompanied various musical ensembles. At one fateful performance, Miguel met Susan Peña, who eventually became the mother of his daughters, Rene and Cecilia. Twenty years later, the four members of La Familia Peña-Govea are exciting performers of traditional Tex-Mex and Colombian music, garnering acclaim at festivals and events throughout Northern California.