We're excited to bring a new feature to our blog this week! MCM staff will be highlighting a person of MCM every week–it might be a shopper at the market, a volunteer, or even a vendor! We want our whole community to know about the awesome people that make MCM what it is. Who knows–we might snag you while you're shopping and make you famous on our blog!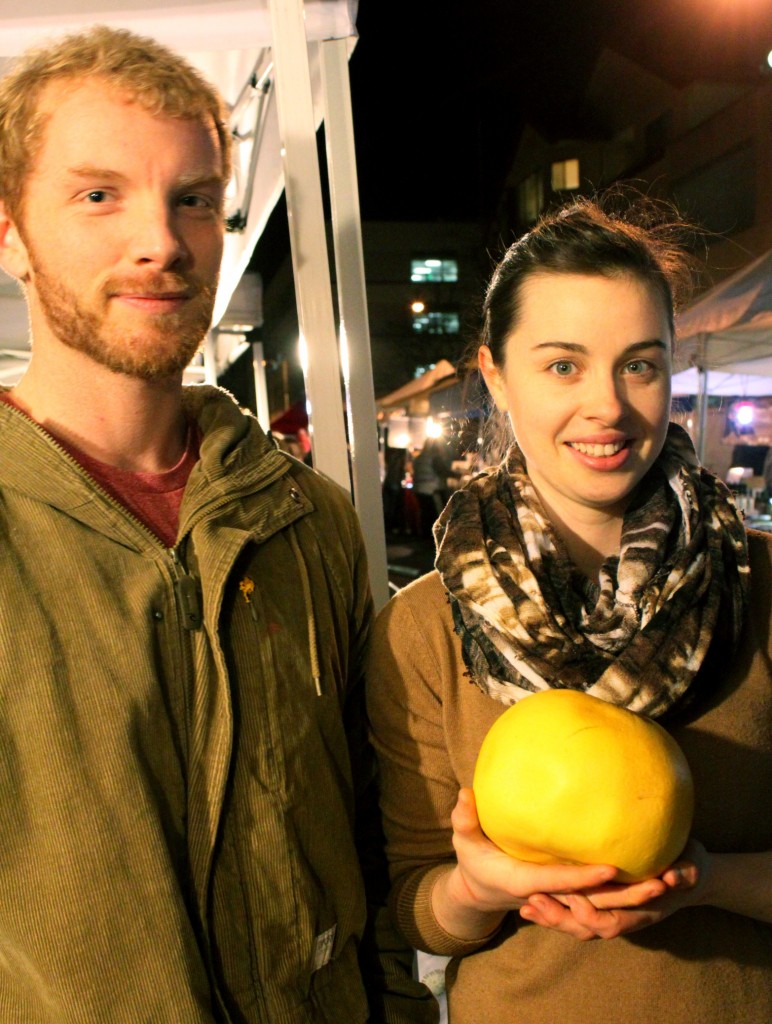 This week, meet Amberle, and Luke (who visited Amberle, and us, all the way from the Marina!)
Where do you live? 23rd and Valencia
How often do you come to the MCM?  I just moved to the neighborhood, so I'm trying to come to the market as much as possible.  I want to get all my produce here because I'm not able to go to other farmer's markets.
What are you buying?  I've got this pommelo from Twin Girls Farm (pictured), and I'll get some veggies at Blue House Farm, and then stop by 4505 Meats to see what's good today.
What's your favorite part of the market?  Eating Peter's Kettle Corn!
What's the best kept secret at MCM?  The market itself!