This past week Blue House Farm brought MCM a lovely spring treat: Sugar Snap Peas! These peas traditionally are eaten raw, in a salad, sautéed, or steamed.  But why not warm your hands over a simmering pot of soup during the rainy days upon us? The warmth of the soup, the subtle flavors, the deep hearty broth with a touch of velvety coconut all combine to make a wonderful afternoon meal! Come by the market 4-8pm this week to pick up some of your own peas please!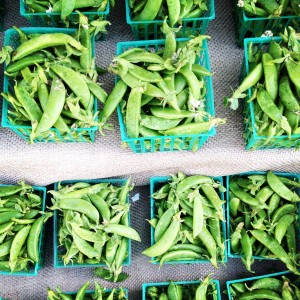 Sugar Snap Pea Soup
Ingredients:
Basket of sugar snap peas from Blue House Farm
Bundle of carrots from Blue House Farm
2 eggs from Great Valley Poultry (beaten, as though for a scramble)
2 tbs. Garlic (finely chopped)
1 tbs. Ginger (finely chopped)
1 Lime
Handful of buckwheat soba noodles
4 Cups Vegetable or Chicken broth
Spices: Salt, pepper, chili powder, basil, coriander
2-3 tbs. Coconut oil
Instructions:

In a pot, sauté slivered carrots and snap peas in coconut oil and stir for roughly 5 minutes. Add garlic and ginger. Stir for roughly 2 more minutes then add the entire 4 cups of vegetable/chicken broth. If desired, add a cup of water to balance out the broth.  Wait until the broth begins to simmer before adding spices. Season to taste. After the broth simmers for roughly 5-8 minutes, add soba noodles. Gently drizzle the beaten eggs over the simmering broth. Stir for roughly 3 minutes or until the noddles are fully cooked. Serve with a sliver of lime.