Photos taken by Daniel Sullivan Jr. Instagram: @dsulliphoto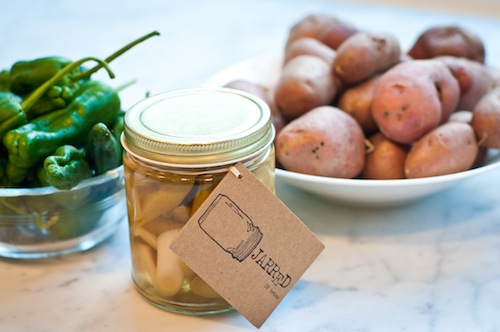 Emiliana Puyana from Jarred SF Brine aims to positively impact the world through tasty, crunchy pickles. After growing up in Venezuela, Emiliana pursued her love of food by attending the Culinary Institute of America in New York. Now she has created Jarred SF Brine, a pickle business that operates out of La Cocina using local and sustainable fruits and vegetables picked at the peak of their seasons.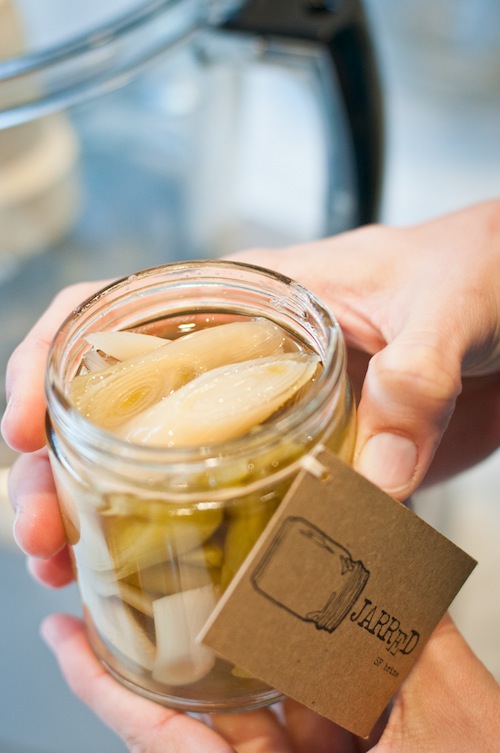 Before talking with Emiliana, we didn't know much about cooking with pickles. Pickles are usually eaten straight out of the jar, right? Thankfully Emiliana has a wealth of knowledge about easy ways to pep up everything from salads to cocktails using her delicious creations. She offered the inspiration for this recipe and has many more ideas to give. Check out the recipe page of her website, or better yet, stop by her stand at MCM this thursday to taste her pickles and ask for some inspiration on how to cook with them.
This Pickled Spring Garlic Dressing recipe can be used in endless ways–try it as a seafood marinade or for dipping artichokes. We decided to roast Fingerling Potatoes from Happy Boy Farms thanks to their buttery texture and thin skin which doesn't need to be peeled. For a little smokey spice, we added Padron Peppers from Blue House Farm. You can find the full recipe after the jump.  Read more