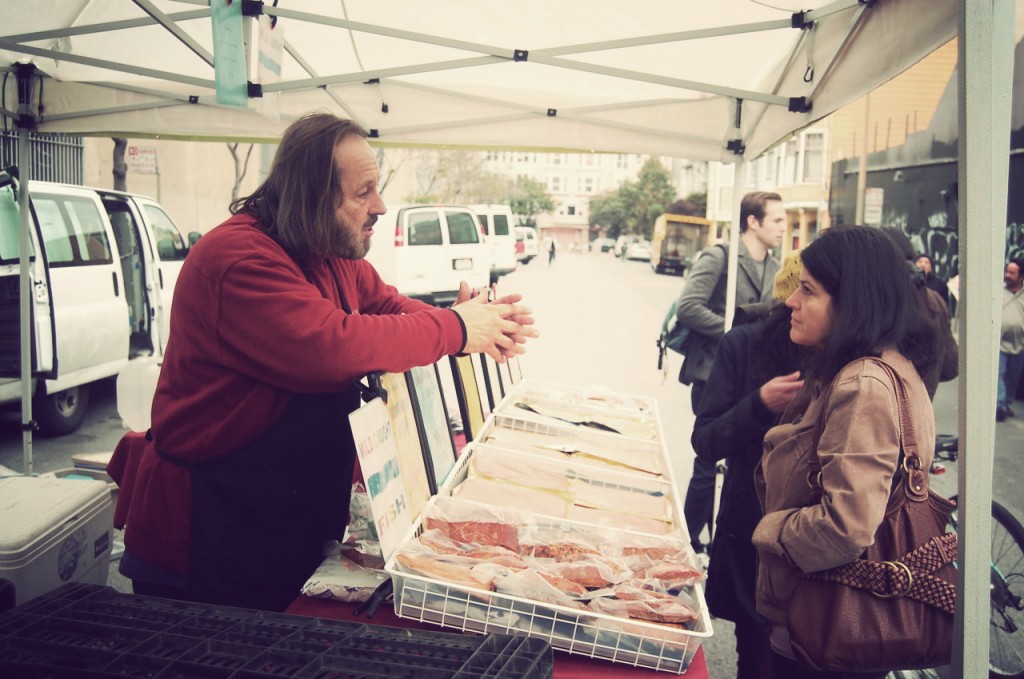 Meet Charlie of Coastside Farms!!
Charlie is the owner and founder of Coast Side Farms, a specialty smoked fish business. Charlie's family knows fish in and out, so six years ago after 25 years of doing litigation support and touring as a jazz musician he decided to start his own business.
Charlie's family in Alaska does all of the fishing by line and they travel up and down the west coast through British Columbia, Washington, and Oregon to catch wild salmon. Depending on the season, the salmon could be in a variety of locations. His cousin is responsible for smoking the fish. I got the pepper smoked salmon (see below), and all I can say is, it's DELICIOUS! (check out our Mercado Kitchen recipe for a yummy breakfast taco to see Coastside Farms smoked salmon used in a recipe!)
Charlie loves the market life and says that his experience helping out at the Ocean Beach Farmer's Market in San Diego is what made him want to sell at markets. So when you're at the market be sure to stop by and talk with Charlie about this week's fresh catch!
-Caseysimone