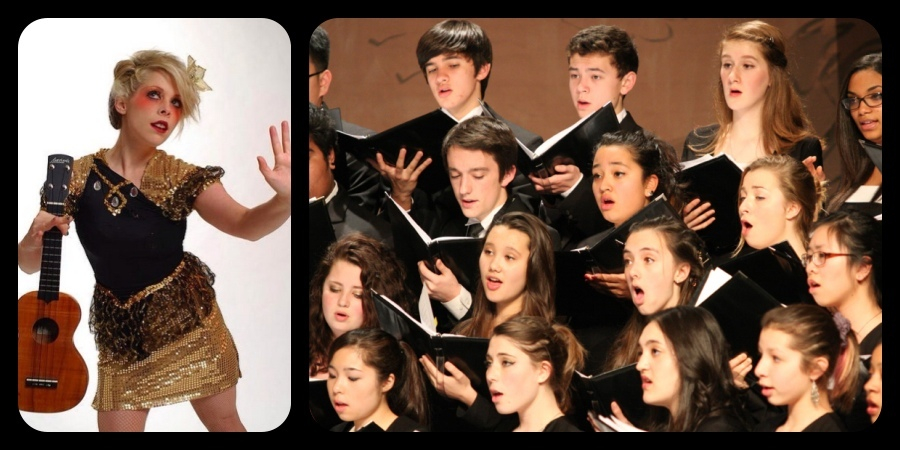 This Thursday, we're very excited to welcome some amazing performers to the market. At 4pm, MCM favorite Uni and her Ukelele will play her super fun pop ditties and will also invite kids to sing along with her!
At 6 pm, we'll have a special performance from local youth from the San Francisco School of the Arts. The Ruth Asawa San Francisco School of the Arts Vocal Department of 92 students from grades 9-12 has been invited to perform in Carnegie Hall in New York City on January 20, 2014, the dream of all musicians.
Unlike other high schools, these students have been invited to sing the world premiere of a piece by renowned composer-in-residence Karl Jenkins, under the auspices of Distinguished Concerts International New York City (DCINY).  This invitation makes their opportunity truly unique. SOTA is a racially and socio-economically diverse public school with 22% students qualifying for free or reduced lunch. Of participants, only an estimated 20% can pay full price for this trip, 60% will need partial scholarship, and 20% will need full scholarships. This summer, they have been fundraising for their scholarship program, which has included a Sing-Along, a fish fry, and performing around the city. A group of twelve students from the group will perform this week at MCM to showcase their skills.
Please come out and support the SOTA Vocal Department and help them make their dreams of singing at Carnegie Hall a reality!