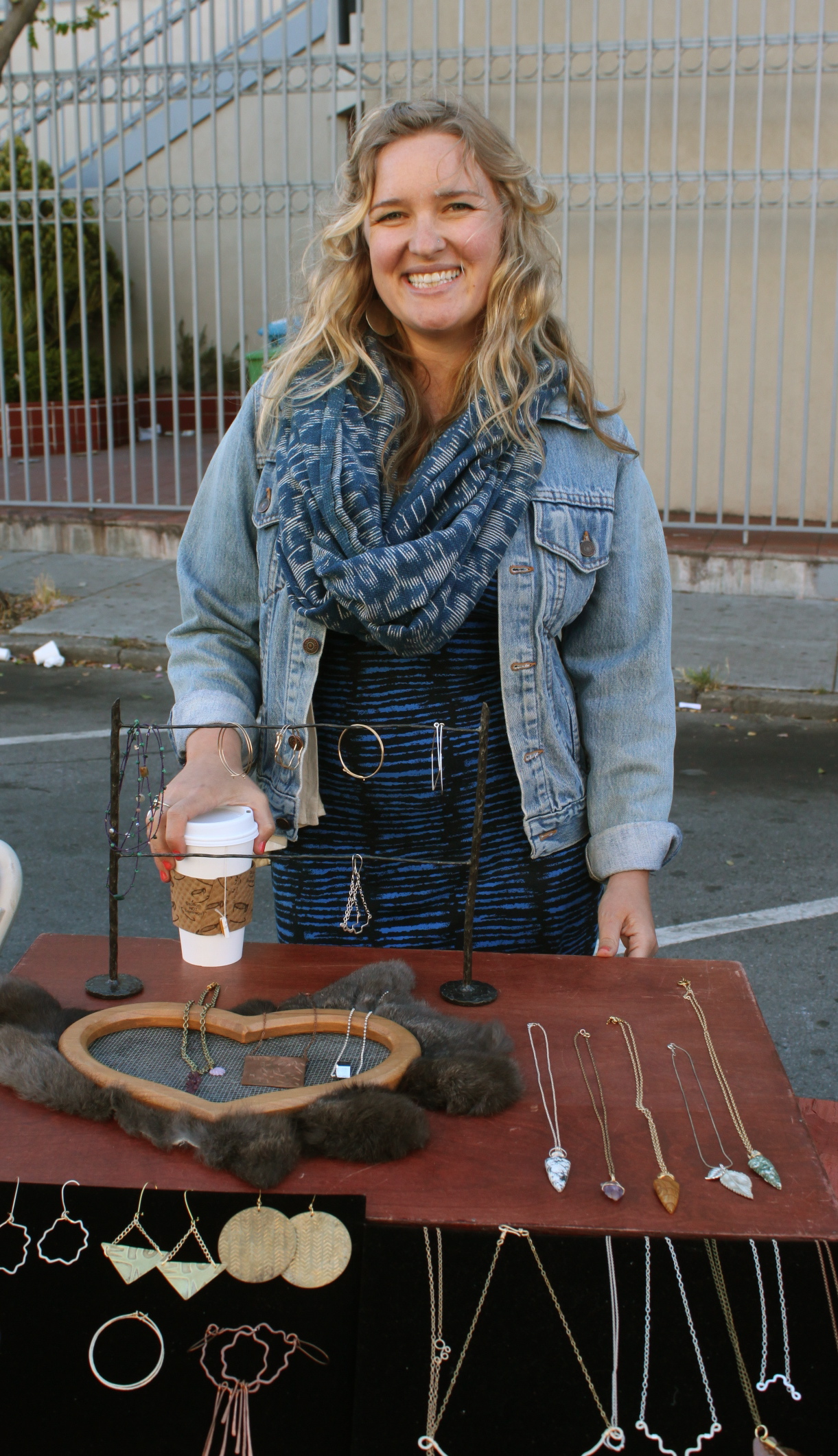 Location: San Francisco, CA
Georgie Girl Design is owned and operated by Georgia Dwyer, a performance and visual artist, jewelry designer, and metal smith. After receiving a B.A. in Theatre Arts, she continued her schooling by studying Jewelry Arts. She is now pursuing both fields.
Creating art and jewelry that can be worn and enjoyed daily gives Georgia so much joy. While her main focus is metal smithing and the art of delicate things made from copper, bronze, silver, and gold, she constantly toys with new mediums and plays with strange design concepts. Most importantly, she value quality over quantity and is slowly building a body of work to share with others.
Georgie Girl offers beautiful, handcrafted jewelry made of metal, precious stones, and leather.