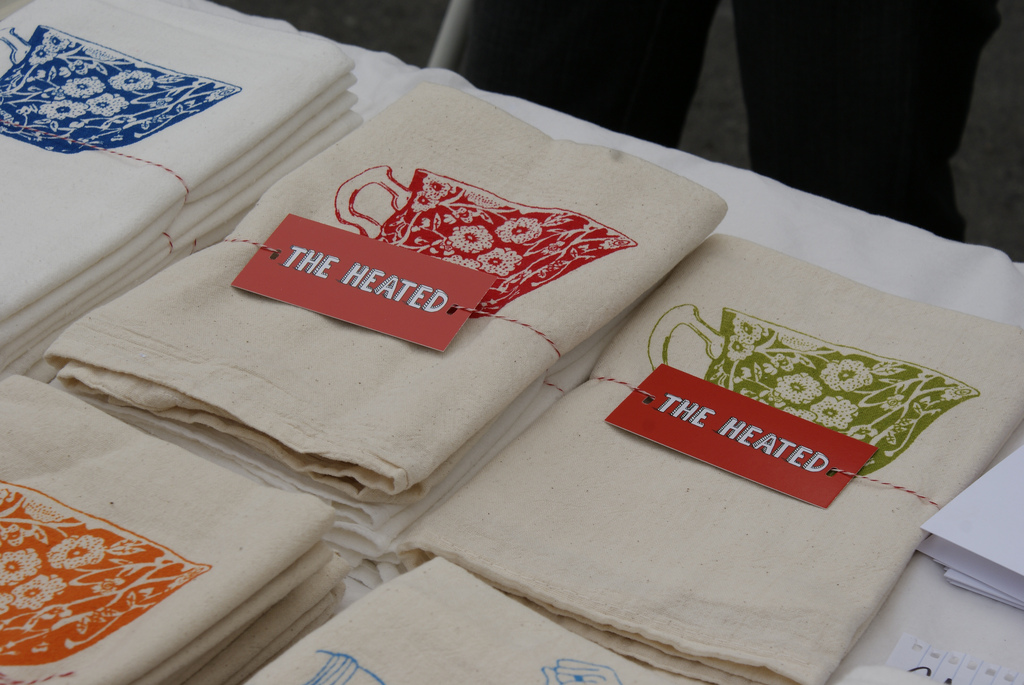 Location: San Francisco, CA
The Heated was not originally conceived as a design studio. At first, Cristina Espinosa set out to make music and called it The Heated. But soon enough, she realized her music needed merchandise. She had always wanted to learn how to screen print but now there was a reason to take the plunge and what better medium than a dish towel? Beautifully screen printed wares from The Heated are useful, affordable and best of all, one size fits all.
We'd like to extend a huge thank you to all of our amazing vendors for making this 2012 season the best one yet! We're also happy to announce that next year MCM will move to a year-round format, opening for the 2013 season on January 17th. We're excited to share with you the result of a project that we've been a part of during the past few months. As a part of a special collaboration between MCM and students from … →
It's been another great day at the Market! Hope everyone got a chance to snag a few of Dave's Apples and check out Cristina Espinosa's designs from her band The Heated. And speaking of bands, what a great duet performance by Sang Matiz! We hope you all had a great time yesterday and for those who couldn't make it out this week you can still check out photos of what went down yesterday! Until next time, see you at the … →
The Heated's Cristina is a local artist, designer, musician and all-around awesomist. Check out her designs and locally-printed tea towels, aprons and totes. Welcome back Cristina!