The Mission Community Market runs on volunteers!
We have so many people in the community to be thankful for. If you would like to volunteer at the Mission Community Market, in the office, online or by translating, then please contact us.
Inscíbase como voluntario!
Este mercadito depende de voluntarios. Agradecemos a todos los voluntarios de la comunidad! Si tiene usted interés de trabajar en el mercado, en la oficina o en traducir, contáctenos.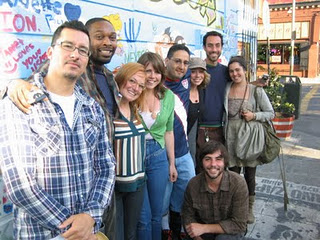 Thank you, amazing volunteers, for your invaluable contributions!
Sarah Appleman
Jonathan Staley
Emily Peckenham
Amy Orlandi
Marie Haller
Monica Guerrero
Amanda Leahy
Elissa Chandler
Kelly Dugan
Clara Sankey
Dana Bialek
Johanna Kenrick
Manon Fisher
Brian Gillett
Rebecca Hersh
Ernie Hsiung
Aaron Kierbel
Elizabeth Kremen
Becky Lam
Jacob Landry
Marlon Lee
Polly Leitao
Jake Lubarsky
Karen Duffin
Linden Ellis
Natalie Zwart
Chewy Marzolo
Oli Mok
Natalie Nesbit
Leah Nichols
Josh Pasos
Seema Patel
Tiffany Pfeiffer
Susan Poliwka
Kim Quinones
Regan Ranoa
Hoi Ho
James Driscoll
Mark Uhlig
Bahman Safari
Lea Troeh
Maggie Utgoff
Chris von Sneidern
Alberto Ybarra
Liz Duran
Natale Smith
Raman Voorhis
Reuben Verkamp
Sarah Brady
Chris Raynor
Robin Ayers-Lee
Lauren Greis