Here at Mission Community Market, we're excited to introduce you to the two newest members of our team! Mark Uhlig and Lauren Greis have joined on for the next few months as Market Assistants. Don't be fooled by the photo below of these two goofing off at the end of a great market; they're very serious about making MCM the best it can be!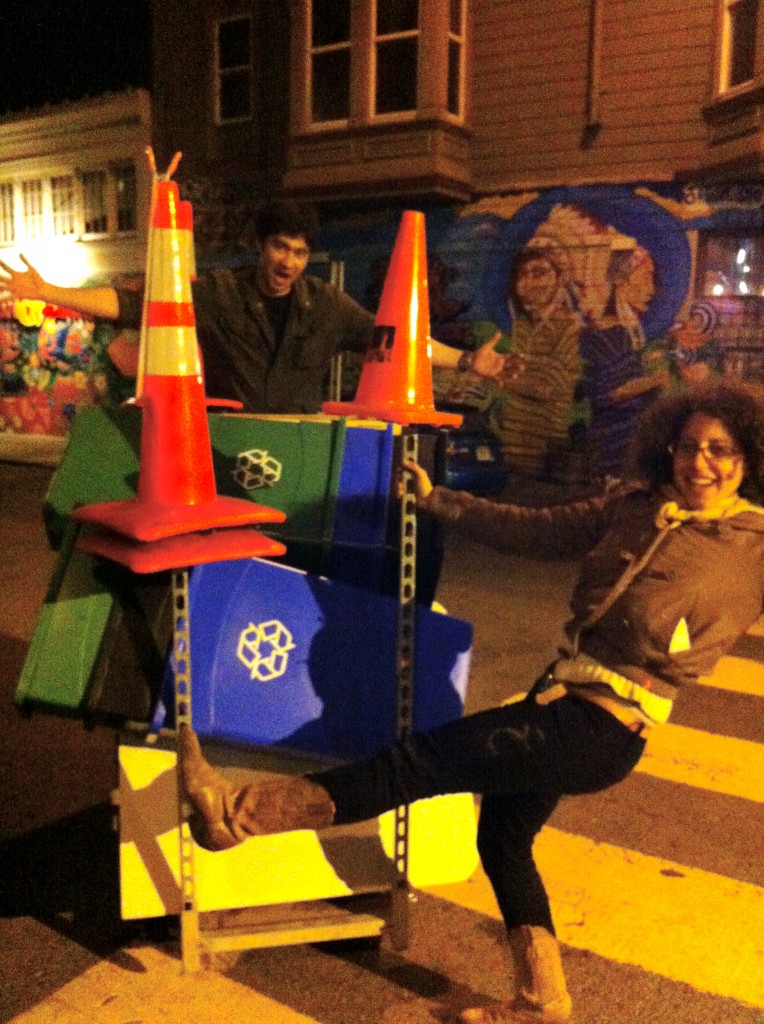 Lauren Greis is excited to join the MCM team as our new Market Assistant, specializing in market operations, blogging, creating recipes, and so much more!  Lauren came to the Bay Area four years ago via Chicago, Boston, DC, and Southeast India.  She has worked in the non-profit world on international development, women's rights, sustainability, and food justice issues. She enjoys hiking, biking, traveling to beautiful places, going to estate sales, and building community through gardening, cooking, and eating with others.  Also, she likes smush-faced dogs, so she'd be more than happy to dog-sit yours while you shop at MCM!
Mark Uhlig is MCM's Market Assistant, focusing on market operations and marketing! Born and raised in the Bay Area, he moved into San Francisco a few years ago where he currently attends San Francisco State University. He started interning with MCM in January and he's having a great time meeting new people, enjoying delicious foods, and supporting an organization within the Mission community. He hopes to see you around the market!