Big Tadoo Puppet Crew, Shakespeare's Hip Hop and Ariel Eisen Starring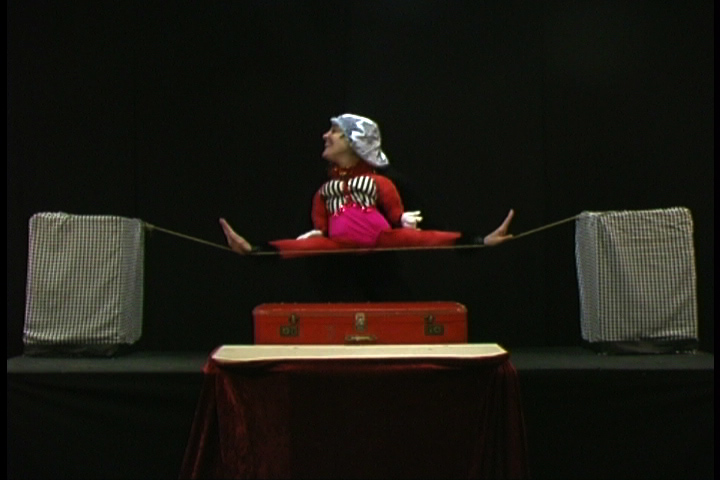 The Big Tadoo Puppet Crew is a Bay Area-based puppet troupe that combines storytelling with elements of poetry and song, illuminating with lessons of sustainability and democracy. They've toured over 50,000 miles on bio-fuel across the country performing at county fairs, farmers markets, music concerts and festivals.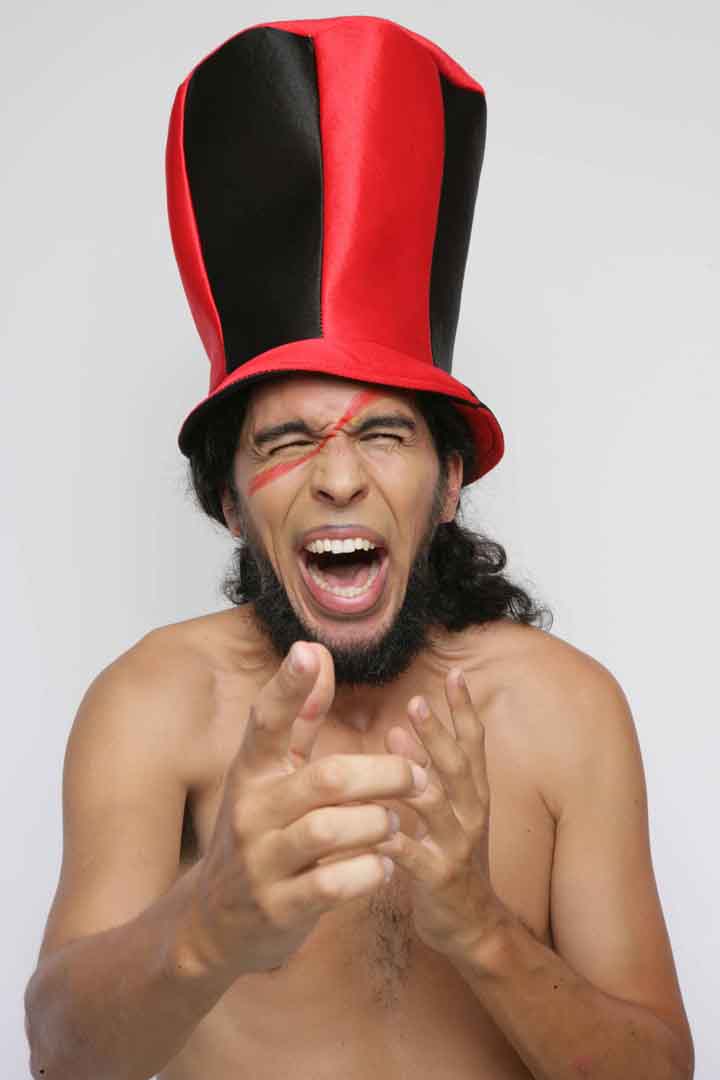 See/Christian Elauri will bring us the Fool Truth, hip hop theater. "Ellauri is a commanding beat-boxer and performance poet, his freestyle recitations of passages of Shakespeare were among the most artistically impressive of the show." – Star Bulletin
"Why be a critic when you could be starring in the play?" asks Ariel Eisen. She draws inspiration from Paul Simon and Bob Dylan to Billy Holiday, Ella Fitzgerald and Antonio Carlos Jobim. Come see her jazzy guitar, angelic voice and potent lyrics at 5pm.
Breezy Summer from Her Farms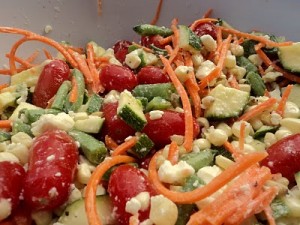 Remember summer weather? Taste it again with this easy summer salad recipe made with produce from Her Farms, which offers some of the most reasonably-priced farm-fresh produce available. Takes 5 minutes! Get recipe…
NEW DESIGNERS: Mixcoatl and the Mission Statement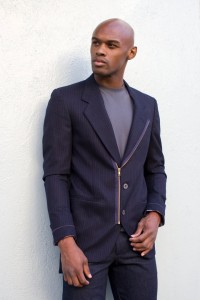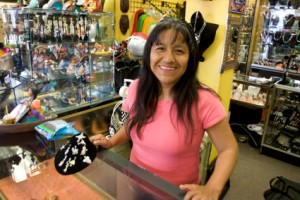 The MCM is happy to welcome Mixcoatl from 24th Street (South Van Ness) and the Mission Statement from 18th Street (Mission/Valencia)! Mixcoatl Arts and Crafts has a variety of Mexican and Huichol jewelry, art and crafts – and lucha libre masks. The Mission Statement is a cooperative boutique of local designers of apparel and accessories for men and women on 18th Street between Mission and Valencia. Mission Statement will be joining the MCM every 2nd Thursday from now on.
Welcome to the Community Market!!!
Stick around for more AMAZING food vendors joining in the coming weeks.
This Week: Public Dance/Break/Jerk Space

Students from Everett Middle School and the Mission Beacon hold open workshop space for breaking, jerking, douggie. Open session for all Mission youth from 5pm on.