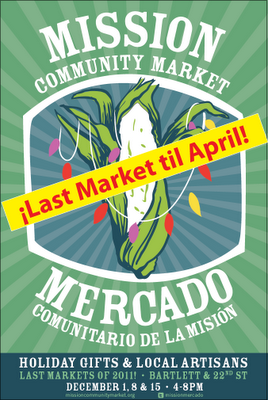 Last market of the season, Thursday December 15th! Thank you everyone for making our first full season a great one! Check out our lineup for the last day here: https://www.facebook.com/events/189245734501334/
Get your holiday gifts here and give back to your community at the same time!
Special appearance by La Cocina and gift packs from their amazing participants! Kika's Treats, Claire's Squares, Love & Hummus…just to name a few..