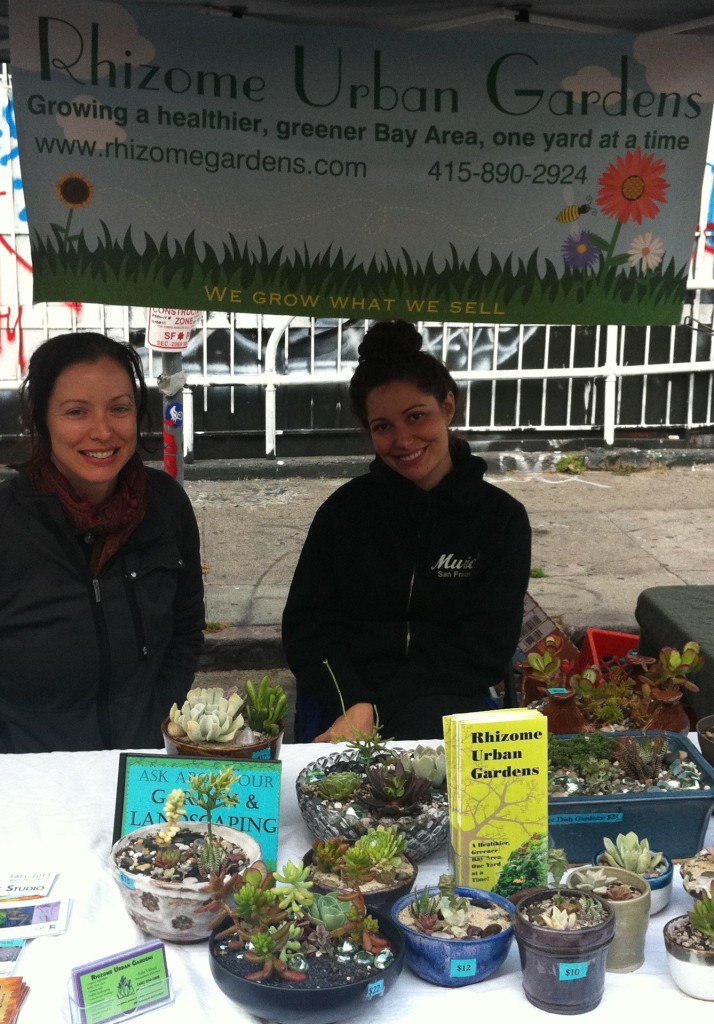 We're thrilled to introduce a new vendor to the market: Rhizome Urban Gardens!  Rhizome Urban Gardens is a worker-owned cooperative that designs, installs, and maintains organic gardens and landscapes. Though creating landscapes that are beautiful, ecologically sound, and food-producing, they can transform any space into an oasis!
At MCM, Rhizome will sell seedlings, starts, dish gardens, and creative plant arrangements. You can also pick the brains of the incredibly knowledgeable team behind Rhizome Urban Gardens for gardening tips, or perhaps even hire them to landscape your yard, incorporating the fundamentals of permaculture into your garden and your home.
Last week was their first week out at the market, so come on down this Thursday to say hello and welcome them to MCM!