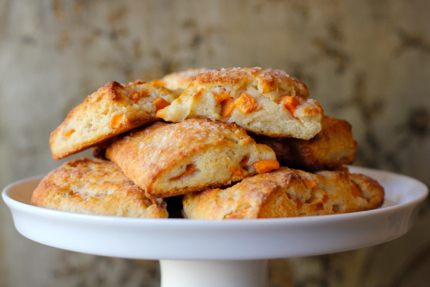 Impress your family and guests this holiday season with freshly baked scones for breakfast! Studded with Fuyu persimmons available into early December from Twin Girls Farm and K&J Orchards, these delicious scones are sure to please.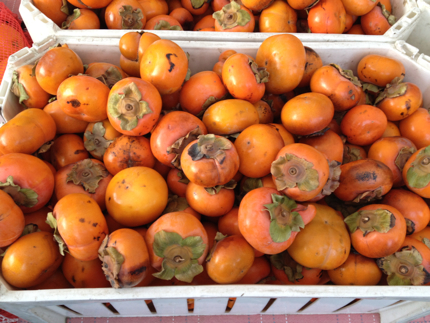 It can be notoriously difficult to incorporate fresh fruit into scones without the fruit streaking and turning to mush. That's why you most often see scones with dried fruit. But nothing beats fresh, seasonal fruit in baked goods. This recipe from America's Test Kitchen has great tips to make adding fresh fruit to your scones a success. The squat Fuyu persimmons are a great choice because they are quite firm when ripe and ready to enjoy, making them easier to incorporate in the scone batter without breaking down. This recipe also has some great make ahead tips so you don't have to get up at the crack of dawn to have freshly baked scones in the morning.
The full recipe is after the jump. Happy baking!