This delicious kale, golden beet, and butternut squash salad is a recipe from Daniel at Blue House Farm. It was an especially fun recipe to make–involving poaching, roasting, massaging (more on this below)–and yet, super simple!!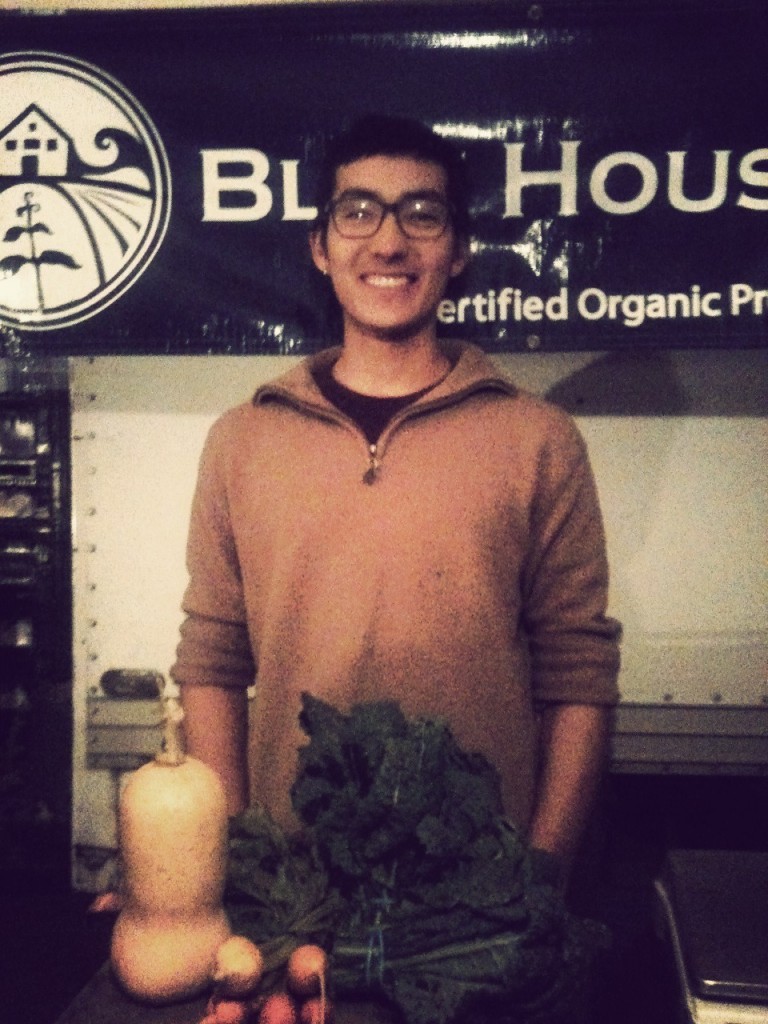 Yeilds: 3 servings
Total Time: 25 min (ish)
Ingredients:
1 bunch Kale
1 bunch Golden Beets
1 small size Butternut Squash or half of a medium/large one
1 Lemon (Twin Girls Farm has delicious ones right now!)
Toasted Sesame Oil
Fresh cracked Pepper
1. Start by prepping your kale. Wash and rinse, then cut or pull the boney part of the stem out.
2. Roll several leaves together and slice into 1/2 inch slices (this will make for nice long pieces of kale).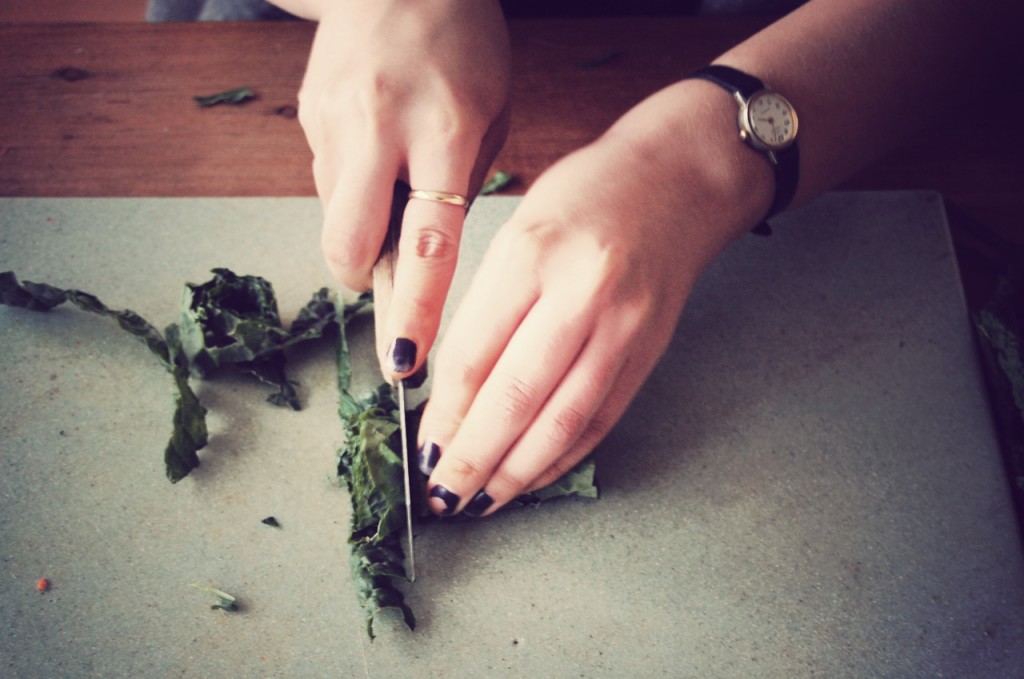 3. Squeeze one lemon onto the kale and mix together. Massage the leaves to help them get tender.
4.Dice butternut squash and roast (400 degrees for about 15 minutes or until tender).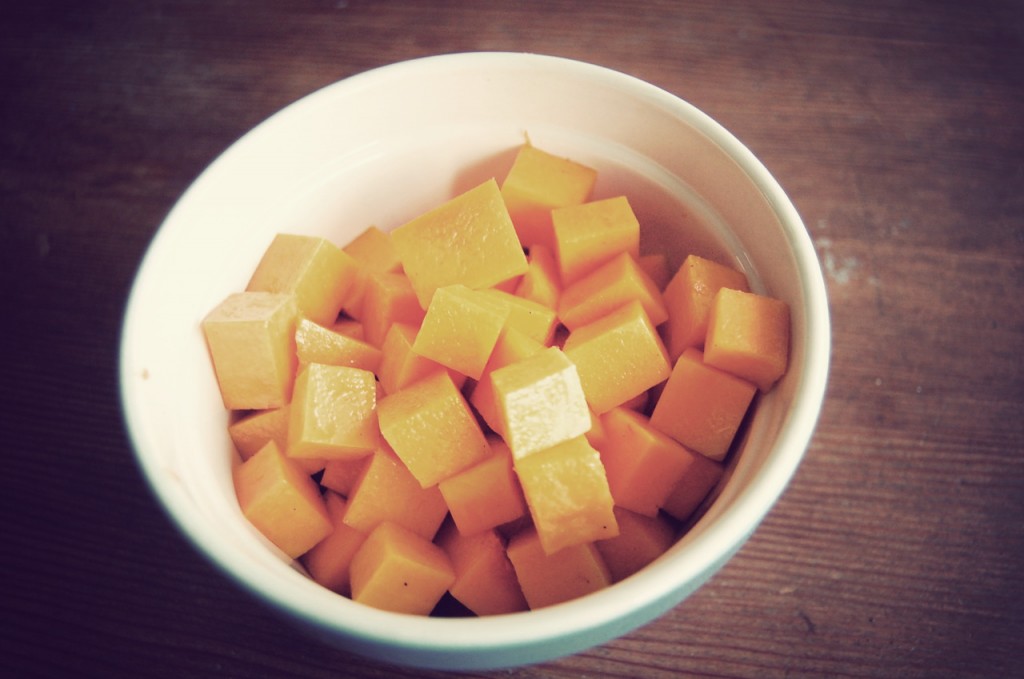 5. Slice off the stems and thingy (very technical term) at the bottom of the beets.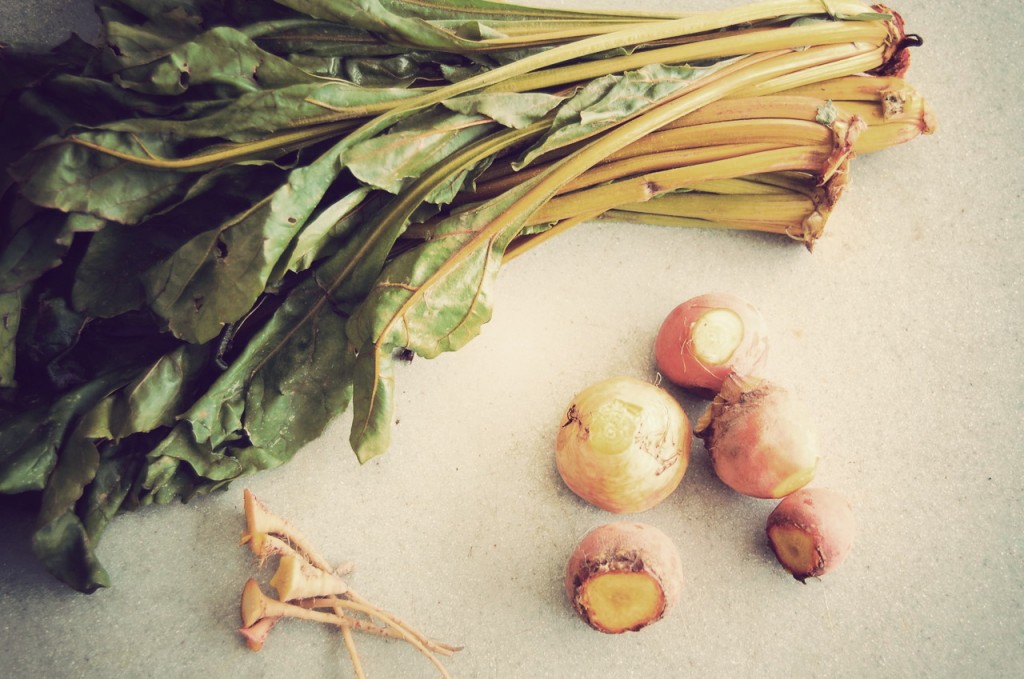 6. Poach the beets in an inch of water until the skins peel off when rubbed (about 10 minutes).
7. Slice the beets thinly, dress the kale with toasted sesame oil, and toss in the butternut squash. Serve room temperature with fresh cracked pepper.