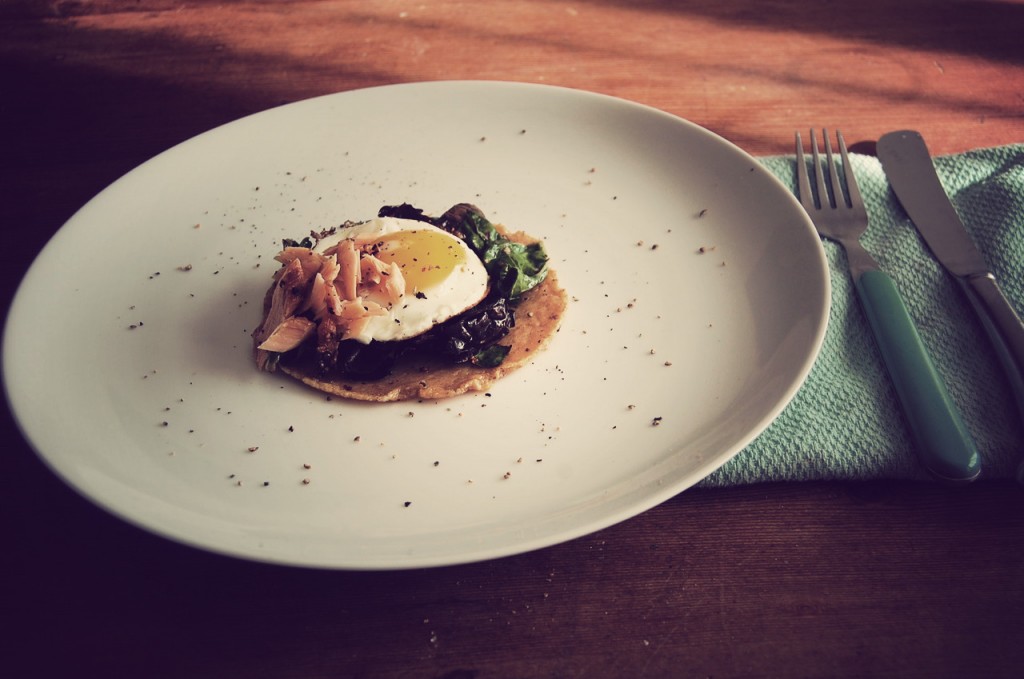 Inspired by Chaac Mool's delicious handmade tortillas and a recent dinner with friends at Gracias Madre I decided to make a breakfast taco featuring Coastside Farm's delicious pepper smoked salmon and rainbow chard from Blue House Farms.
Yields: 1 Taco (disclaimer, these are delicious, one will not be enough!)
Total Time: 10 Minutes
Ingredients:
1/4 bunch Rainbow Chard from Blue House Farms
1 Handmade Organic Corn Tortilla from Chaac Mool; you can order as many as you want from them!
1 Egg
Pepper Smoked Salmon from Coastside Farms
1 Clove Garlic
Olive Oil/Duck Fat
Fresh cracked Pepper
 Instructions:
1. Warm the tortilla.
2. Chop the Chard and sauté with olive oil (or duck fat…so yummy!) and a clove of garlic.
4. Place sauté and egg on tortilla, garnish with salmon, and crack some pepper on it!
Tell us about your variations in the comments section!
-Caseysimone