Most people compost things like beet greens and chard stems, but lots of unloved vegetable parts can actually be quite culinarily useful, not to mention tasty! These gorgeous beets are from Blue House Farm, and this simple recipe for roasted beets with wilted greens will show you how to utilize just about all of your beets.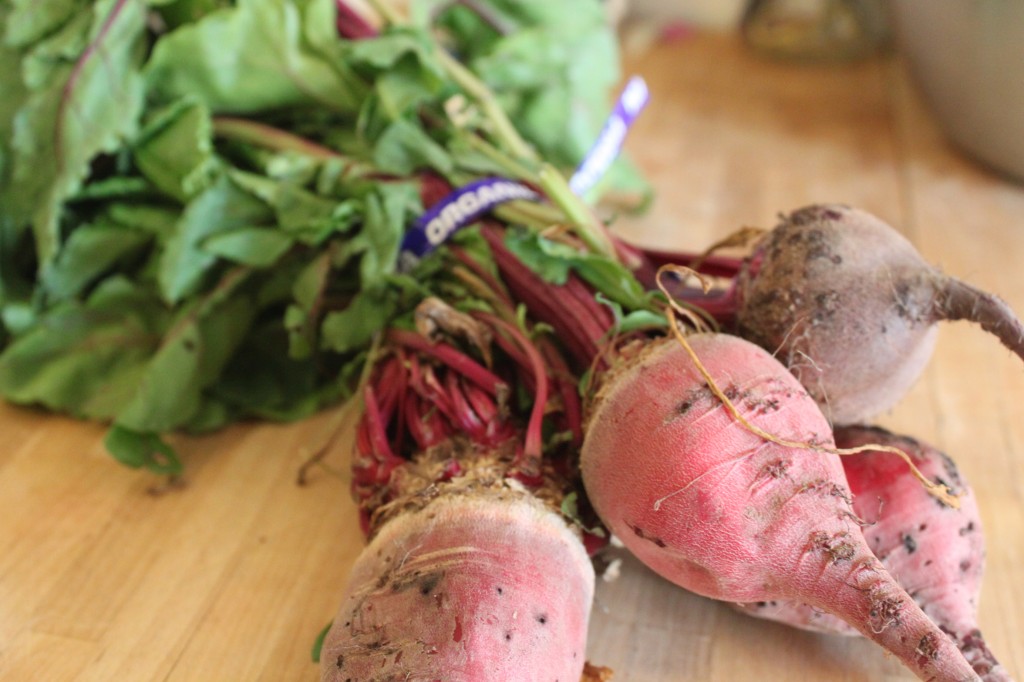 What you'll need:
1 bunch beets with greens attached
1 shallot, chopped
1/4 cup olive oil from Terra Savia (divided)
2 cloves garlic, minced
1 Tablespoon red wine vinegar or the juice of 1 lemon
Salt & peepper to taste
Capricious cheese from Achadinha Cheese Company (or other hard cheese)
Instructions:
Preheat your oven to 350 degrees (175 degrees C). Wash the beets thoroughly, leaving the skins on (peeling will be much easier after roasting) and remove the greens.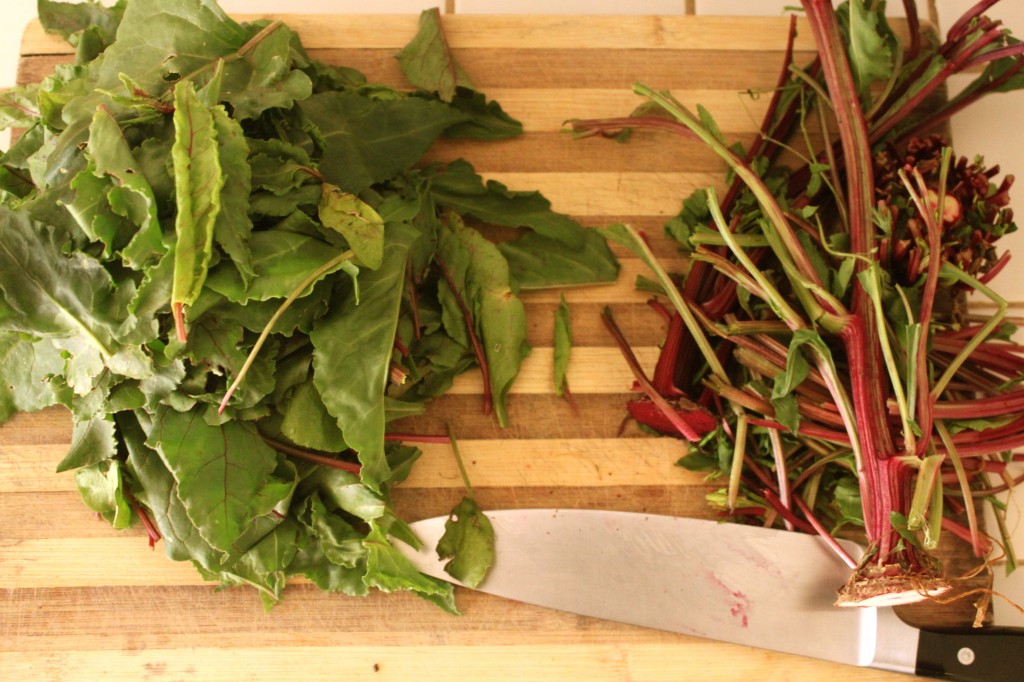 Rinse greens, removing any large stems, and set aside. Place the whole beets in a small baking dish or roasting pan, and toss with 2 tablespoons of olive oil.
Cover the beets and bake for about 50 minutes, or until a knife can easily slice through the largest beet.
When the roasted beets are almost done, heat the remaining 2 tablespoons olive oil in a skillet over medium-low heat. Add the garlic and shallot, and cook for a minute. Tear the beet greens into 2 to 3 inch pieces, and add them to the skillet.
Cook until greens are wilted and tender, about 4-5 minutes. Season with salt and pepper. Peel the roasted beets (I just used my hands, but if you don't want your hands to turn bright red, you can also use a paring knife). Slice them thinly.
Toss the beets and greens with the vinegar or lemon to add some acid to the dish. Grate the cheese on top of the dish and serve. I enjoyed this dish with a hard boiled (steamed) egg!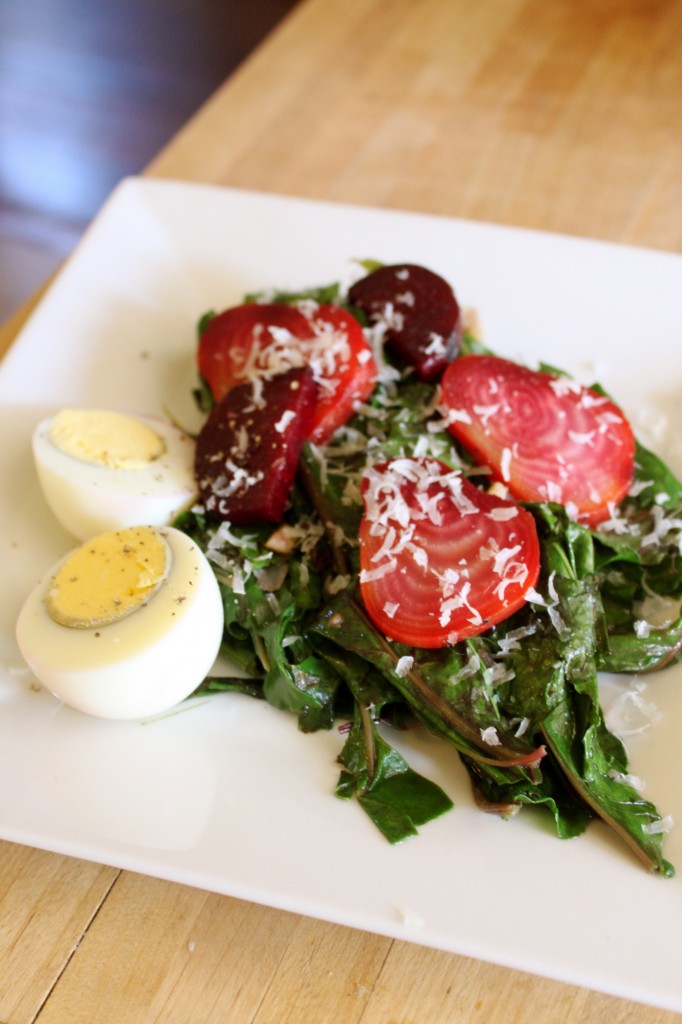 Recipe adapted from allrecipes.com.