Frittatas are one of the easiest and most diverse dishes to make. Not only can you eat them for breakfast, lunch or dinner, you can throw just about any vegetables, cheeses, meats or even leftovers you have on hand to make an excellent flavor combination.
With this recipe I combined Purple and Yukon Gold potatoes from Blue House Farm, zucchini from Yerena Farms, fresh thyme from Happy Boy Farms, eggs from Great Valley Poultry, and olive oil from Terra Savia to create a savory and hearty weekend breakfast.  Purple Potatoes look like precious gems, and when sliced add vibrant color to this dish.  I was able to save the extra frittata in the fridge to make delicious cold egg sandwiches the next day.
To make this recipe you will need:
1 tsp. Olive oil
8 large eggs
Dash of heavy cream
1 small zucchini
2 small potatoes
1/2 tbls. Fresh thyme (Stems removed and chopped)
Big pinches of salt and pepper
Instructions:
– Start by heating oven to "Broil" setting.
– Slice Potatoes and Zucchini into very thin pieces. Heat olive oil in a medium-sized oven safe pan (a cast-iron skillet works great if you have one) on med-low setting and add potatoes.  Let sauté for 5-7 minutes, stirring and flipping occasionally.
– While potatoes cook, crack eggs into a bowl and beat with a whisk. Blend in heavy cream and fresh thyme.
– When potatoes have become a bit softer and a little brown around the edges, add the zucchini, salt, and pepper and continue to cook for another 5-7 minutes stirring occasionally.
– Add egg mixture and stir gently with rubber spatula to allow the mixture to settle on the bottom of the pan. Cook for 3-5 minutes until the egg has set on the bottom and begun to set on the top.  Place pan in oven and broil for 3-5 minutes or until top has become lightly golden and fluffy.
– Carefully take pan out of oven using an oven mitt, and gently remove frittata from pan with a rubber spatula. Serve Immediately and Enjoy!!!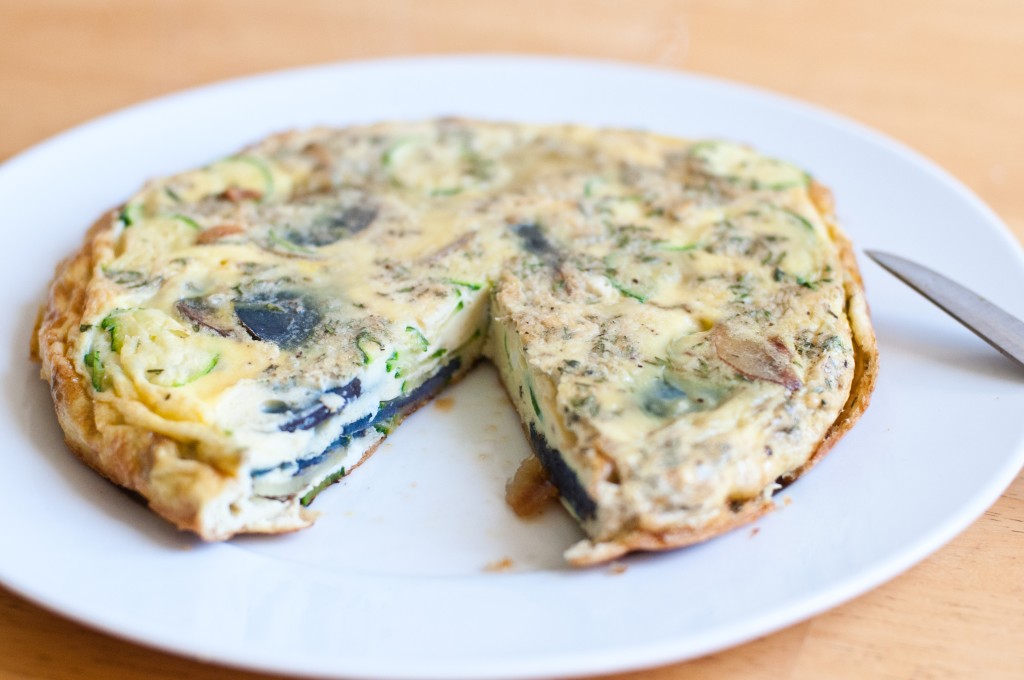 *Photos taken by Daniel Sullivan Jr.  Instagram: @dsulliphoto