This Thursday, MCM will be back on Bartlett Street! We think you shouldn't have to wait until April to get all the delicious food, local wares, and family fun that we have to offer. Starting on January 17th, 2013, we'll be on Bartlett every Thursday 4pm til 8pm. Here's a sneak peek of what we'll have in store for you:
Produce from Blue House Farm, Twin Girls Farm, and K&J Farms
Freshly caught & smoked fish from Coastside Farms
Local cheese from Achadinha and Spring Hill
Ravioli, pasta, & spreads from Home Maid
Nuts from Winter's Fruit Tree
Tasty baked goods from Arizmendi and Flour Chylde
Kettle Corn from Peter's Kettle Corn
Dinner from 4505 Meats, Bok Ssam, & Roli Roti (plus Onigilly every other week!)
Espresso & other hot drinks from Get Goes Mobile Cafe
Uniquely designed tees, onesies & more from Animal Instincts Apparel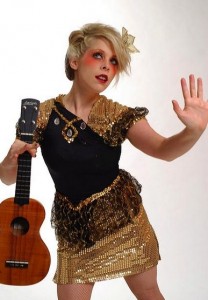 We'll also welcome Shannon Harney and the Everybody Band as well as Uni and her Ukelele  who will host the first-ever MCM Kids' Open Mic Night! Kids (ages 4-14) and parents are invited to bring instruments and sign up at 6pm to perform at MCM! The schedule will be as follows:
Shannon Harney and the Everybody Band: 4-6
Uni and Her Ukelele: 6-6:30
Kids Open Mic: 6:30-7:30
Uni and Her Ukelele: 7:30-8
Performers will showcase their skills on Street Stage, an awesome portable stage made by local talents Ross Hansen and John Francis.