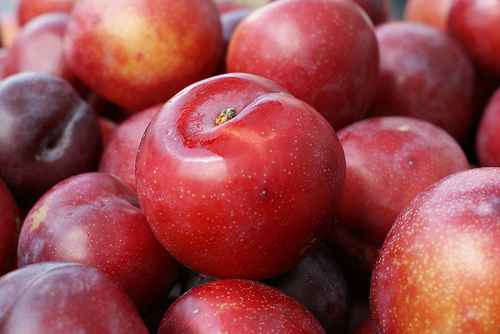 When you visit the market, it's hard to miss the crowd of customers tasting and buying a delicious variety of plums, pluots, and other stone fruit from Twin Girls Farm. Now's a great time to get your plum fix while they are still in season through next month. Enjoy them now, or you'll have to wait for their return next year in late spring!
Plums work beautifully in a rustic tart, also known en Francais as a galette. Flaky tart dough wrapped around colorful plums makes a striking dessert sure to get oohs and ahhs from your family and friends. Oh, and it's also tasty and surprisingly simple to make! While plums are highly recommended, you can substitute almost any fruit in this recipe and customize your galette according to what's in season.
The full recipe is after the jump. Happy baking!