Photos taken by Daniel Sullivan Jr. Instagram: @dsulliphoto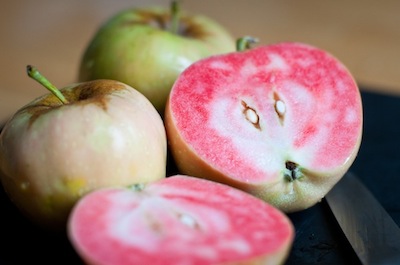 Following the advice of farmer Dave from Hale's Apple Farm, I used these beautiful pink pearls for this recipe as they not only offered a vibrant pop of color but also a unique flavor difference. As pink pearl season has sadly ended, we're confident that this recipe would be equally delicious with any of his apples – ask Dave what's good this week and perhaps even use a mix of two or three of his varieties! Recipe found after the jump.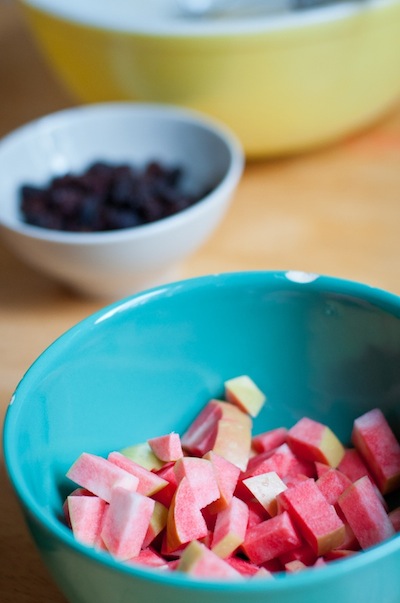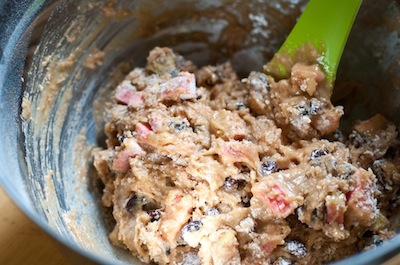 Some notes before you start: Depending on the size of your muffin tin, this batch should produce about 12-15 muffins. I opted for using coconut oil to grease my muffin tin instead of paper liners but you can use the method that best serves you. The batter won't expand too much when baking, so don't be afraid to add a little extra to each cup if you want a nice shapely muffin top. Lastly, we kept nuts out of this batch but if you want to add a little meaty crunch, go ahead and throw in a half cup of chopped walnuts when adding the apple chunks and raisins.