It's time for another Chef's Market Box–a delicious meal inspired by the Mission Community Market, designed by a top local chef, and prepared by YOU! MCM provides a recipe from a pro and all the ingredients you'll need, and you prepare a delicious, snazzy, restaurant-worthy meal for two in the comfort of your own home.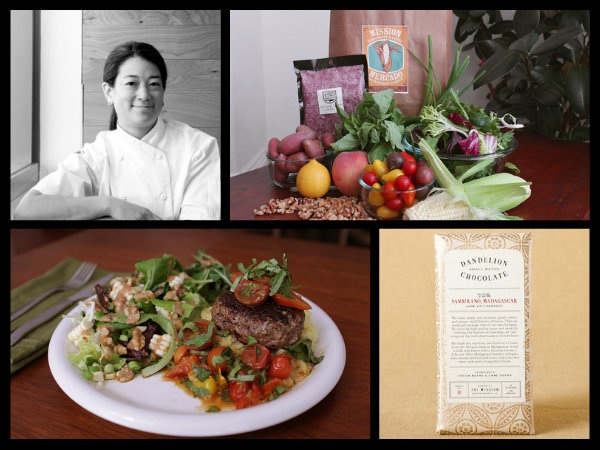 This week, you'll be cooking a recipe from Lauren Kiino, the Executive Chef and Owner of Il Cane Rosso who was also Delfina's Chef de Cuisine for eight years. Her recipe this week is for a pasture-raised 4505 Meats lamb burger with cherry tomato salsa over mashed potatoes with a mixed greens salad. All the produce included in this recipe is local and organic, sourced from Happy Boy Farms, Winters Fruit Tree, Twin Girls Farm, and Blue House Farm. Plus, if you like a little something sweet after your dinner, add an artisan 70% Madagascar dark chocolate bar from Dandelion Chocolate in with your order.
In a little under an hour, you can transform fresh ingredients from MCM's vendors into a spectacularly flavorful dish. Click on the order button at the top of this page to get started on this exciting culinary journey!