Don't be a last-minute Valentine's Day shopper this year! Come on down to MCM this Thursday for a special appearance from Dandelion Chocolate and pick up some of their delicious handmade chocolate bars for your sweetie. They'll be at MCM this week for a special appearance–they'll be back this spring on a more regular basis.
Also at MCM this week, support your local food producer and MCM by pre-ordering Valentines for your honey at our 22nd Street info table!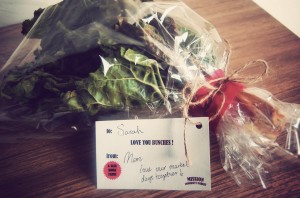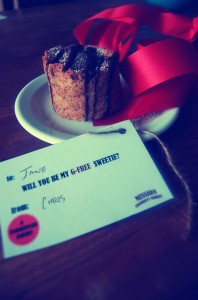 We'll have a variety of adorable valentines featuring yummy local foods from our vendors, including:
"Will you juju-BE mine?" (featuring dried jujubes from Twin Girls)
"Orange you gonna be my valentine?" (featuring blood oranges from Twin Girls)
"Love you bunches!" (featuring a bunch of kale or other greens from Blue House Farm)
"We make a great pear" (featuring an Asian pear from K&J Orchards)
"Be my Sweetie" or "Be my G-Free Sweetie" (featuring a sweet treat from Marla Bakerly or a gluten-free sweet from Flour Chylde Bakery, respectively)
Fruit and vegetable valentines will be $3 each and the sweets will be $5 each.
Pre-order one of these tasty Valentines at MCM this week (2/7) for pickup at the market next Thursday–Valentine's Day!