Meet Caleb Zigas, an MCM regular (and local celebrity) who has incredible taste in t-shirts!  Like his style? You can buy your very own MCM tee at the market!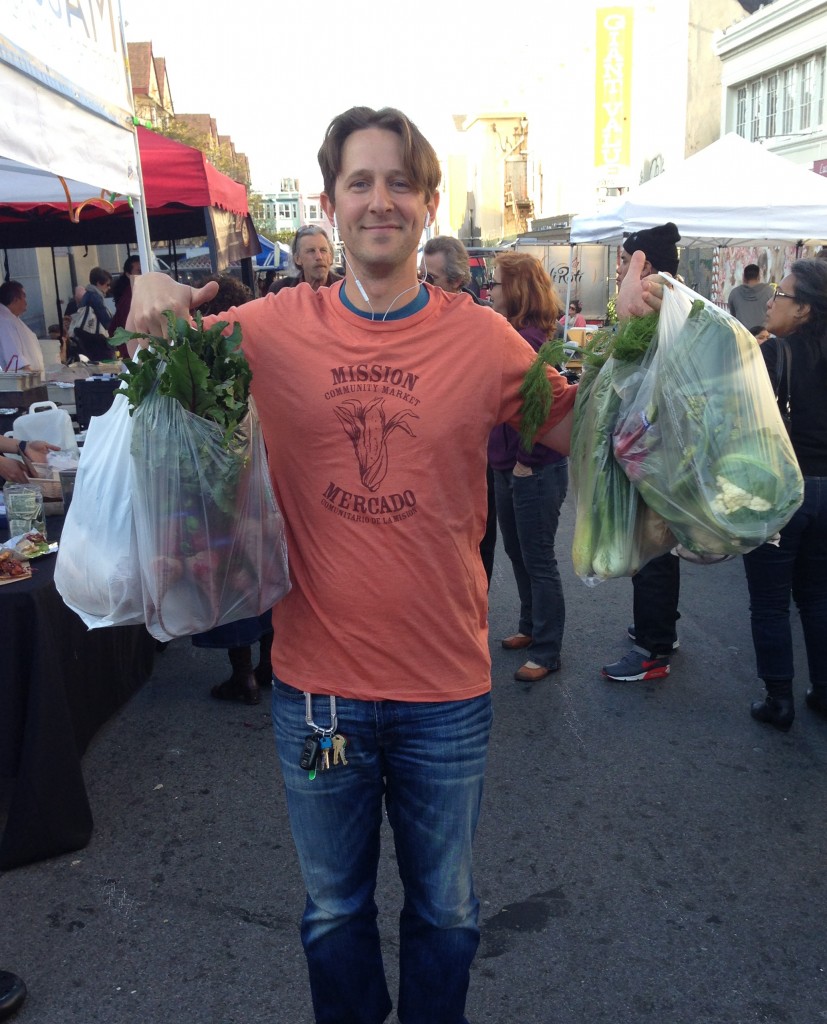 Where do you live?  29th and Dolores
How often do you come to the MCM?  Every week!
What are you buying?  I'm buying all my ingredients for a big Passover seder dinner I'm hosting for 25 guests this weekend.  I've got asparagus from Zuckerman's Farm, fennel, beets, and cauliflower from Blue House, and mushrooms from Far West Fungi.
What's your favorite part of the market? I love grabbing dinner at Chaac-Mool or Onigilly.
What's the best kept secret at MCM, or something you would like people to know about?  If you believe in supporting community markets, this is one of the best examples possible.