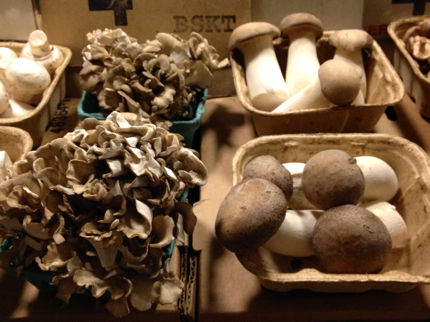 Stop by the Far West Fungi stall at the market to explore an amazing array of organic mushrooms. They are happy to share recipe ideas and give advice for how to use their more exotic mushroom varieties. For this week's mushroom quiche, they recommended creamy, buttery king trumpets and firm, crunchy maitakes. To round out the mushroom flavor, we also tossed in some earthy crimini mushrooms.
The mushrooms in this quiche are complemented by mild, creamy Broncha cheese from Achadinha Cheese Company, made in Petaluma from a cow and goat milk blend. And don't forget to pick up more ingredients for this recipe at the market, including eggs from Great Valley Poultry and shallots and herbs from Blue House Farm or Happy Boy Farms.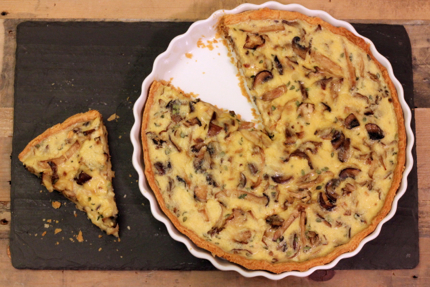 Quiche is very versatile – serve it for dinner with a simple green salad, include it in a brunch menu, or have a slice as an afternoon snack. The full recipe is after the jump. Enjoy!