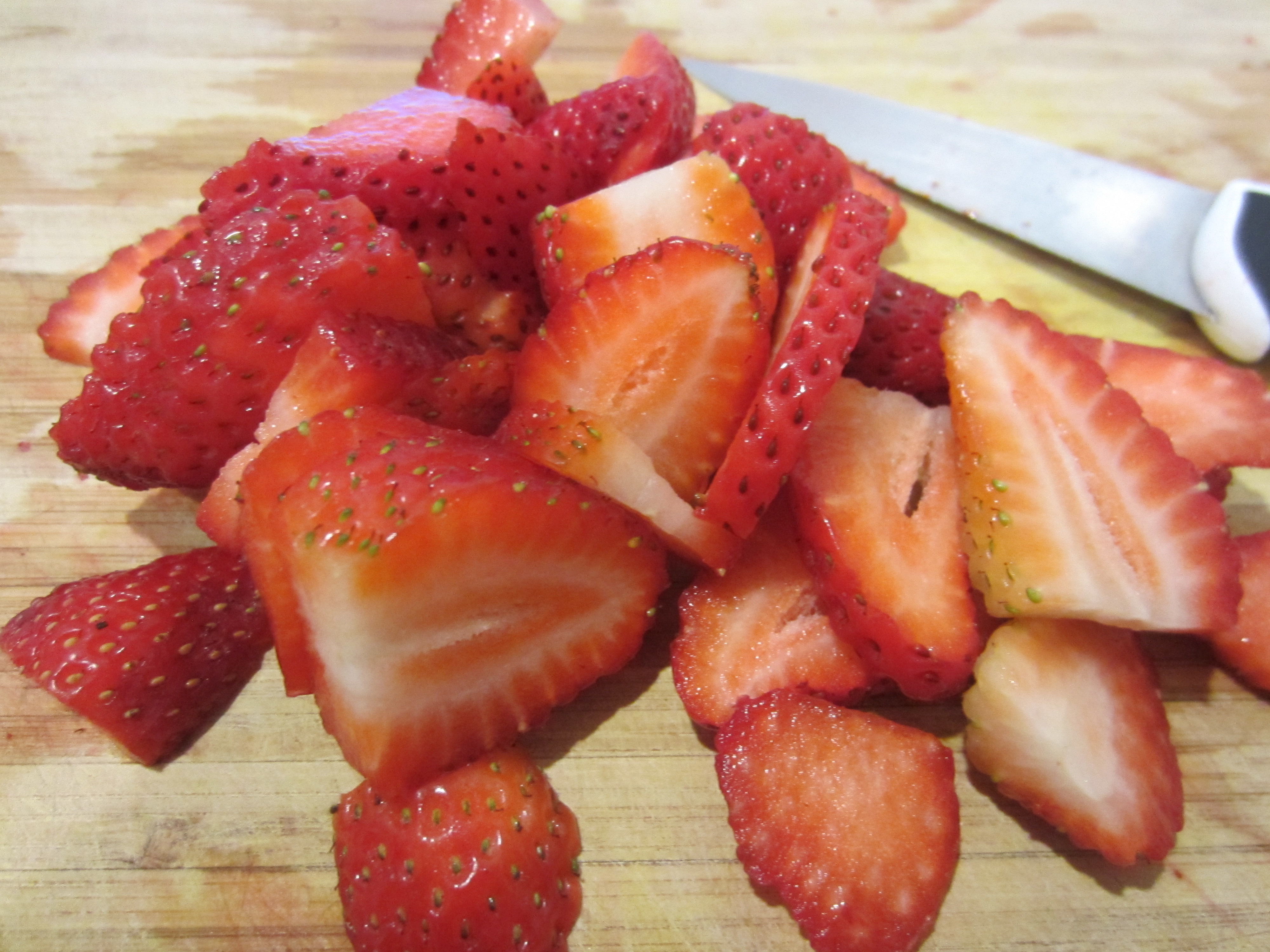 O, glorious strawberry season!  How long have we waited for it to arrive?!  It seems like years. Well, at least one. We are so excited to be getting delicious, plump, juicy strawberries now in season from Yerena Farms at MCM.  This week, Tomatero Farms joins the mix and they'll have berries as well!
If you have any will power at all, and you actually have some uneaten strawberries in your basket by the time you get home, make this delicious strawberry-spinach salad filled with candied walnuts and optional bacon vinaigrette!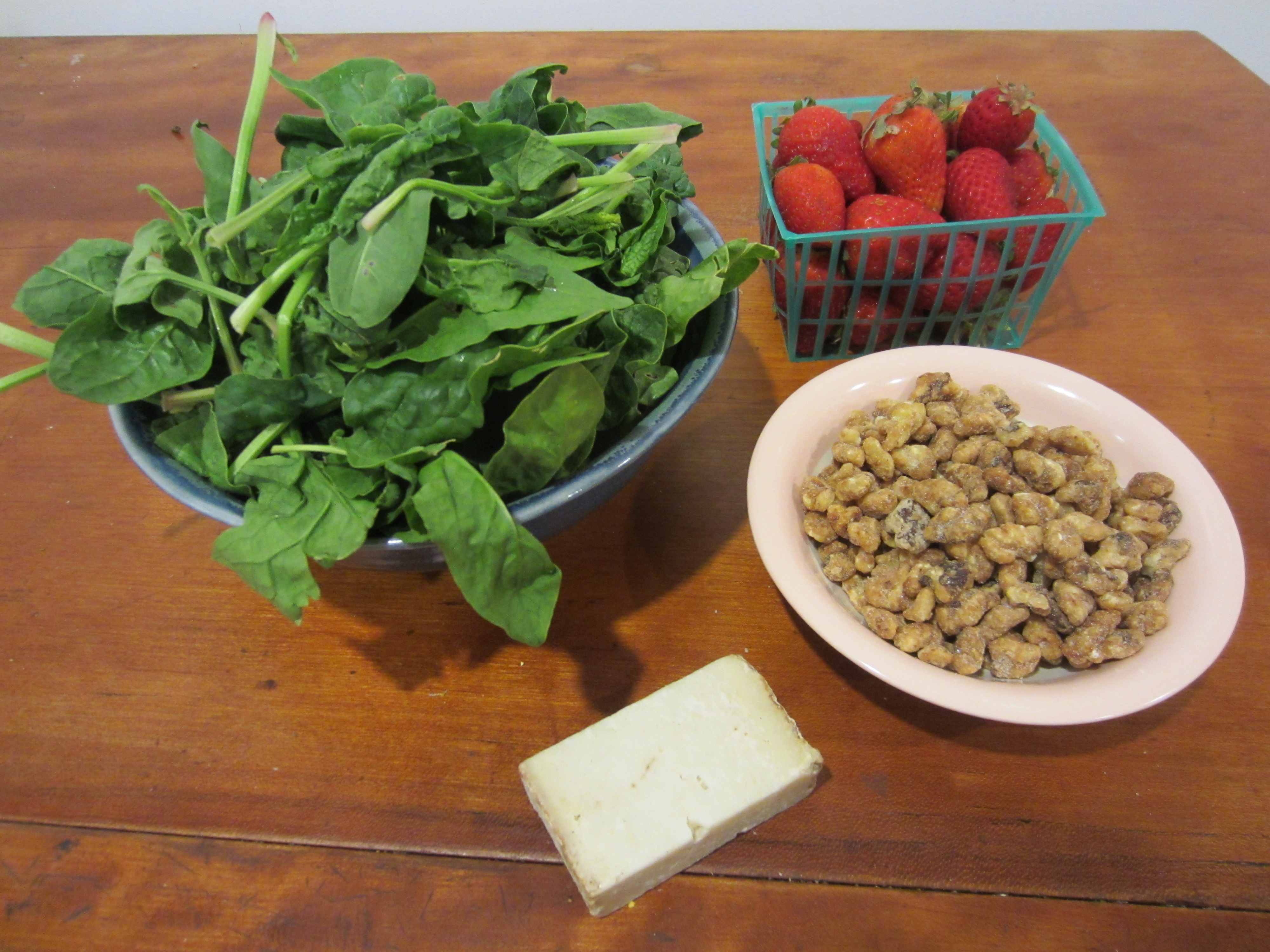 You'll need:
Option: I'm a vegetarian so I didn't go this direction, but if you want to go all carnivorous on this recipe (which I totally respect), pick up a package of Jablow's Meats or 4505 Meats bacon  (you'll need about about 9 oz) and whip up a delicious dressing that Emily swears by!
Instructions:
If using bacon, heat a large frying pan over medium heat.  Dice the bacon and add it to the pan, stirring occasionally, and cook until brown and crispy (about 4 minutes).  Take the bacon off the heat and transfer it to a paper-towel lined plate.  Discard all but 3 tablespoons of the fat.  Use the fat in place of the olive oil, for the next step.  Thank you to chow.com and Emily's mom for inspiring this recipe!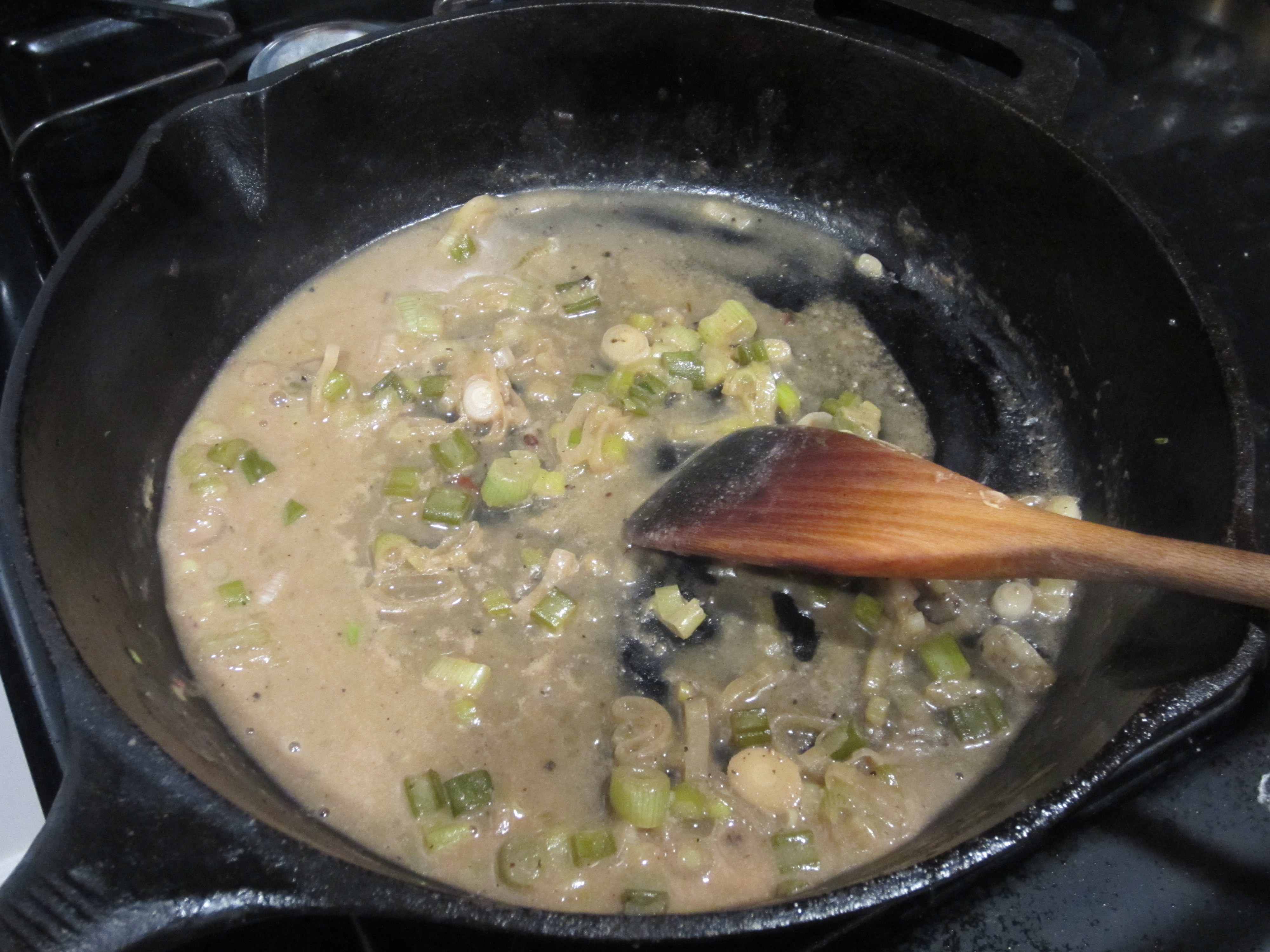 Heat olive oil in a large frying pan over medium heat.  Slice the onion thinly, drop it in the pan, and let it brown slightly.  Whisk in the vinegar and Dijon mustard.  Remove from heat and season with salt and pepper, to taste.  Note: you can serve this dish as a warm salad, or cool the dressing slightly, whichever you prefer.
After washing and draining your spinach, put it into a large bowl. Slice your strawberries thinly or thickly, depending on your preference. Then, toss in your candied nuts…looking good! *This is also the time to add your bacon bits from before.
Pour in the vinaigrette mixture and toss your heart out.  Serve up the salad and finely grate some delicious cheese over the top.  You're welcome.