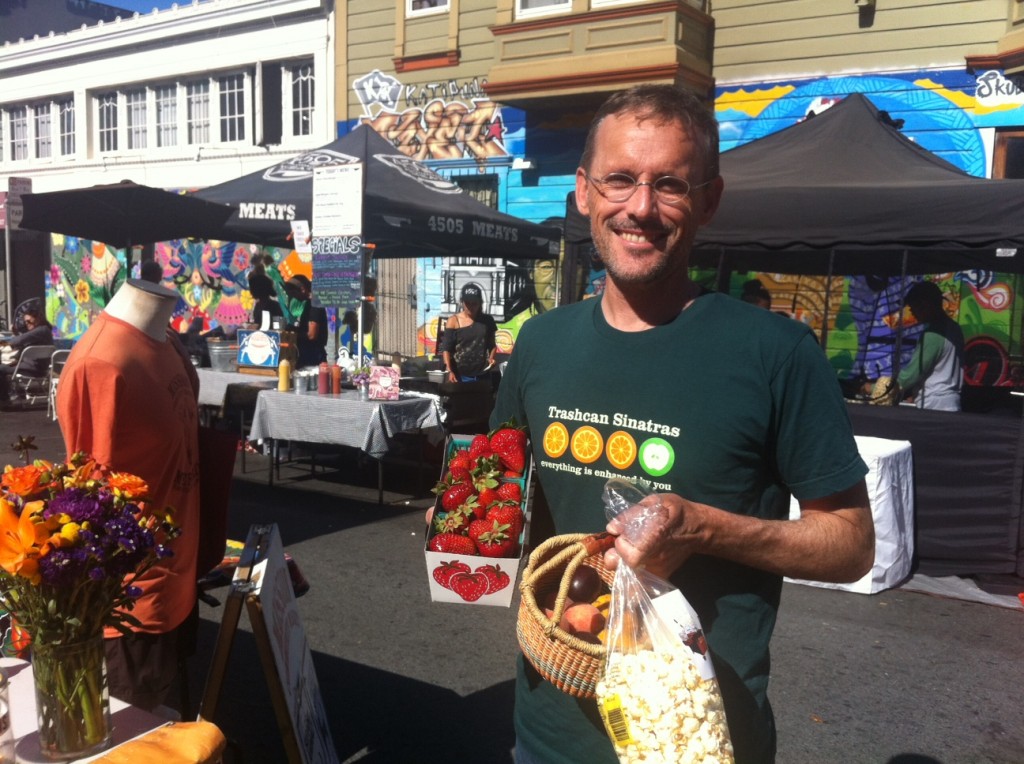 Chris regularly comes to MCM with his family. The rest of the family was feeling a little camera-shy, but they all love visiting the market!
Where do you live? Noe Valley
How often do you come to the MCM? Twice a month, after picking up the kids at the Friends School nearby.
What are you buying? We always stop for kettle corn at Peter's Kettle Corn!  Today, we got fruit from Twin Girls, carrots and berries from Tomatero, some other veggies at Blue House. Sometimes we get a chicken from Roli Roti, or dinner from Chaac-Mool.  We've also bought the ceviche from Shrimp & Love Ceviche.
What's your favorite part of the market? It's very convenient and friendly. We love the live music, too.
What's the best kept secret at MCM, or something you would like people to know about? We tell all our friends to stop by, because you can easily find a parking spot on Valencia towards the beginning of the market.