The Thursday Night Farmers Market Is Now Operated by CUESA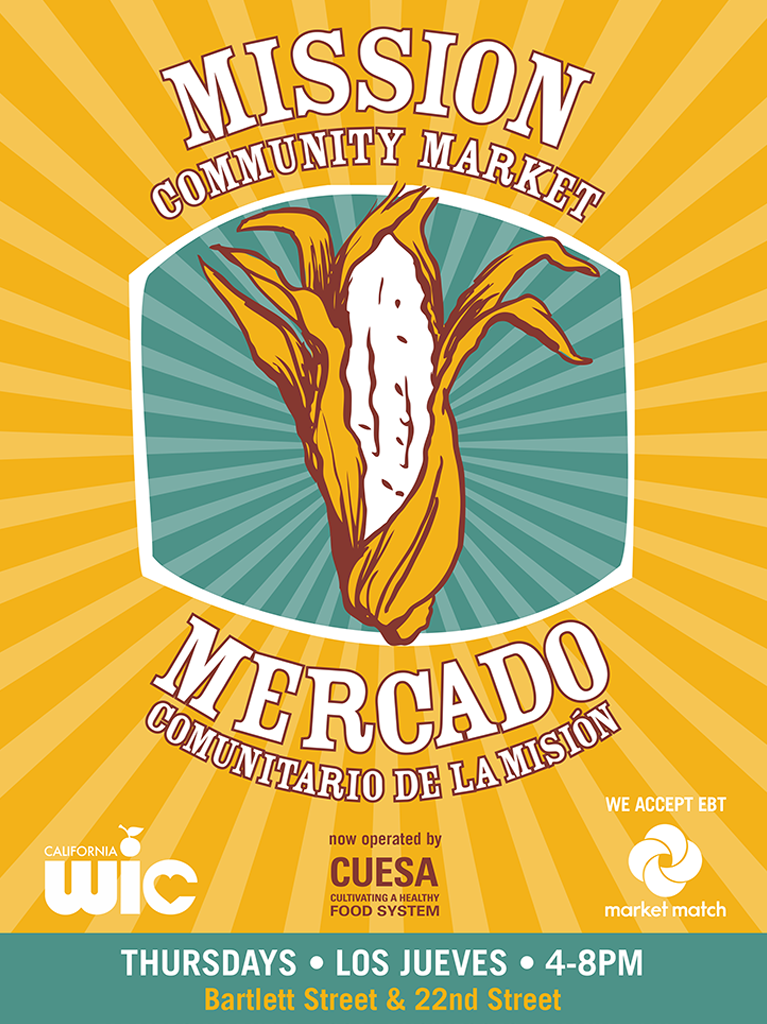 In 2010, a small group of farmers, neighborhood businesses, city staff, and nonprofits rallied together to form the Mission Community Market (MCM), with the mission of bringing diverse people in our community together. Through healthy foods, local producers, and community events, we transformed a block of Bartlett Street into a neighborhood gathering place. We have created a platform for new businesses to get their feet wet, for musicians to reach new audiences, for community groups to share their programs, and for all of us to gather with our neighbors.
Since MCM started, it has depended on the support of volunteers to operate the market and achieve our short-term goals. We are excited to announce a new direction in fulfilling our long-term commitment to the Mission community. In order to ensure the long-term viability and success of the farmers market, CUESA (the Center for Urban Education about Sustainable Agriculture) will be managing the operations of the Thursday night Mission Community Market beginning April 5, 2018. Current MCM board and staff will continue to focus efforts on stewarding La Placita, neighborhood events, and community arts.
For 25 years, CUESA has been dedicated to educating San Franciscans about healthy food and sustainable agriculture, and building community by operating world-class farmers markets. CUESA's operating of the Thursday night market will help better fulfill our collective goals of making healthy food accessible, supporting local farmers and producers, and creating a neighborhood gathering space.
CUESA looks forward to hearing from the community and MCM sellers in this transition. Please don't hesitate to contact mcm@cuesa.org with your ideas, input, and questions. Thank you for your partnership and support in making Mission Community Market the best it can be!
Read more about the transition here.
In gratitude,