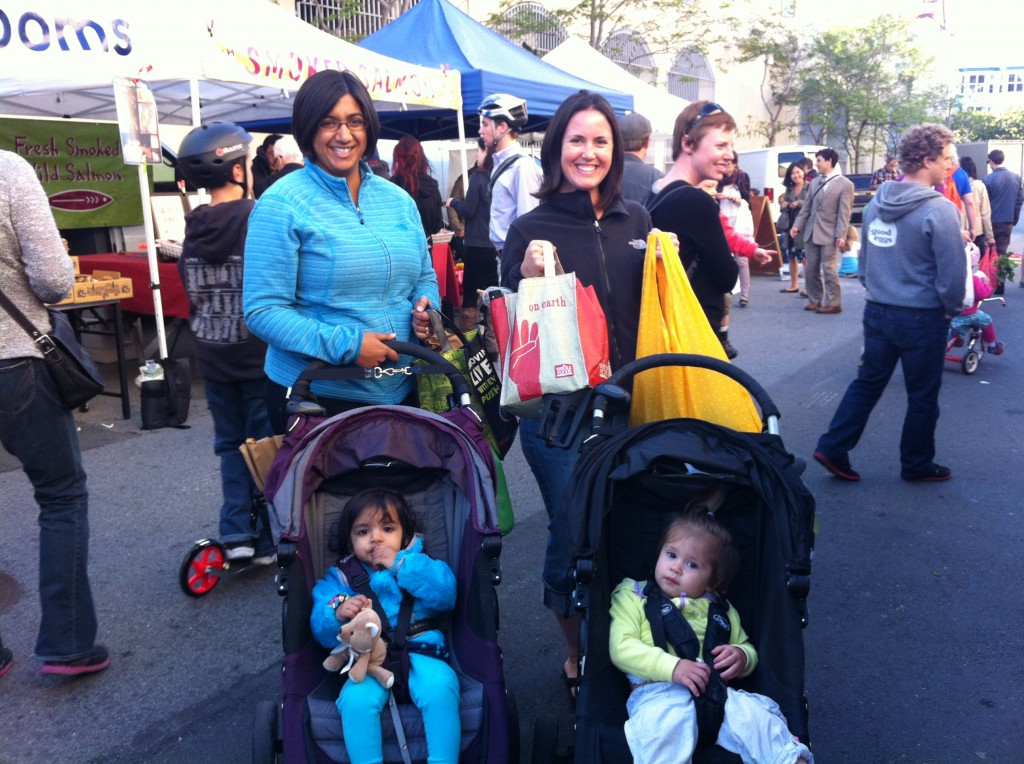 Meet Shalini & Misha (left) and Jen & Ada (right), who live three doors down from each other, and just a couple blocks away from MCM! Fun Fact: They became good friends after their daughters were born – on the same day!

Where do you live? In the Mission.
How often do you come to the MCM?  Every week!
What are you buying?  Baked goods from Arizmendi, oranges from Twin Girls, mushrooms from Far West Fungi, veggies from Nyia Yi Farms (celery, ginger, mint & beets), and olive oil from Terra Savia.  And we'll probably go to Roli Roti.
What's your favorite part of the market?  Location, location, location.  I like that it's walkable from the house.  You can bring your kid, it's very child-friendly.
What's the best kept secret at MCM, or something you would like people to know about?  Roli Roti is amazing.  I love that you can pick up dinner.  You can get a meal for everyone in the family, and then also shop for groceries.